Code name: ``THE AUTAVIA CUP``
The first participatory event of its kind showcasing TAG Heuer's rich heritage.
The goal? to collectively choose the historic Autavia model to be reissued in 2017.
Choose your favourite historic Autavia and bring it back to life…
---
Nom de code : «THE AUTAVIA CUP»
Première opération participative du genre, qui valorise le riche héritage de TAG Heuer.
Objectif : choisir tous ensemble quel sera le modèle historique Autavia qui fera l'objet d'une réédition en 2017.
Choisissez votre Autavia historique préférée et redonnez-lui vie…
This is an original project, a community initiative, a spontaneous consultative approach with customers, collectors, enthusiasts, boutique clients, etc. A first among watchmaking brands in terms of preserving and showcasing their heritage.
On Thursday 17th March 2016, the first day of the BASELWORLD international trade fair, TAG Heuer will launch a major online operation, "THE AUTAVIA CUP", the aim of which is to choose the historic Autavia model to be reissued in 2017.
What do you think? Which is your favourite? TAG Heuer will be asking all fans of the brand to choose THEIR OWN favourite historic Autavia model from a selection of 16 watches that represent the first generation of Autavias produced by the company in the 1960s.
The principle is simple: the first round takes place on the dedicated website, autaviacup.com : have a look at the side-by-side pairs of photos showing the 16 watches and vote online before 31st March 2016 for your favourite in each pair. The second online round will follow, to determine the 4 finalists before 14th April, the operation deadline.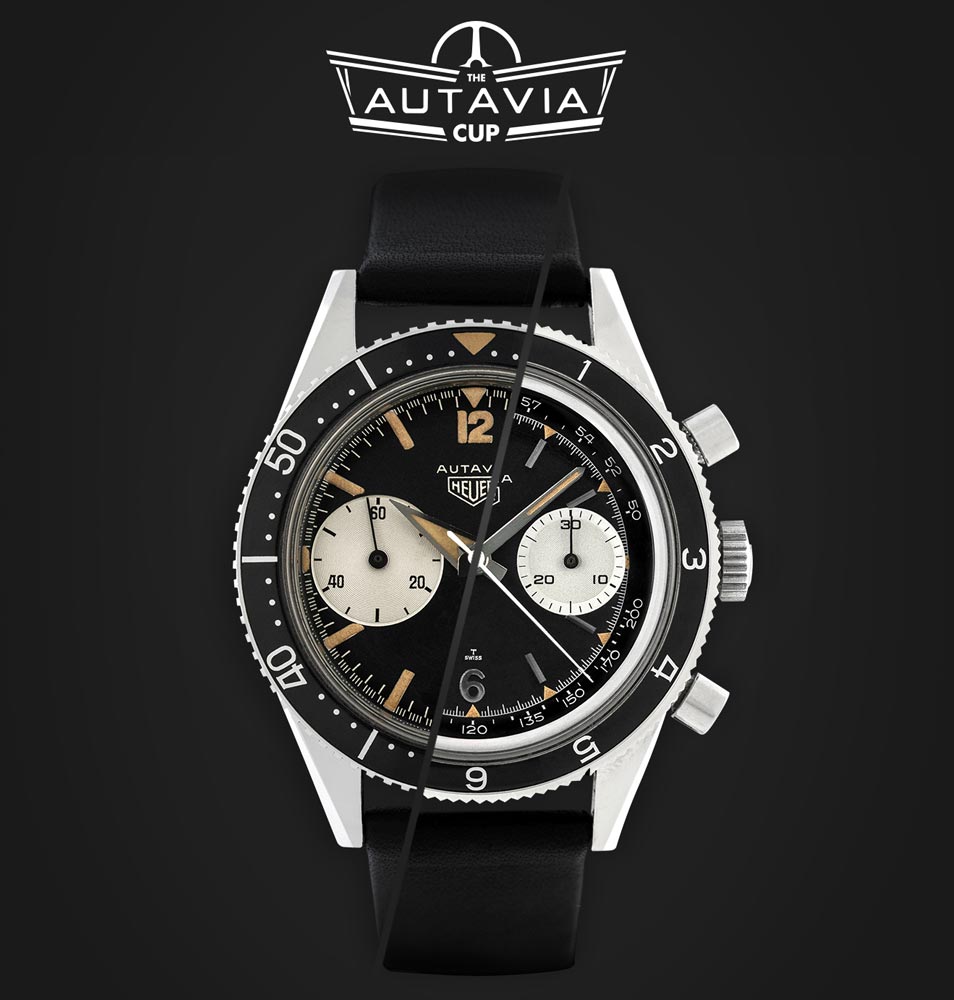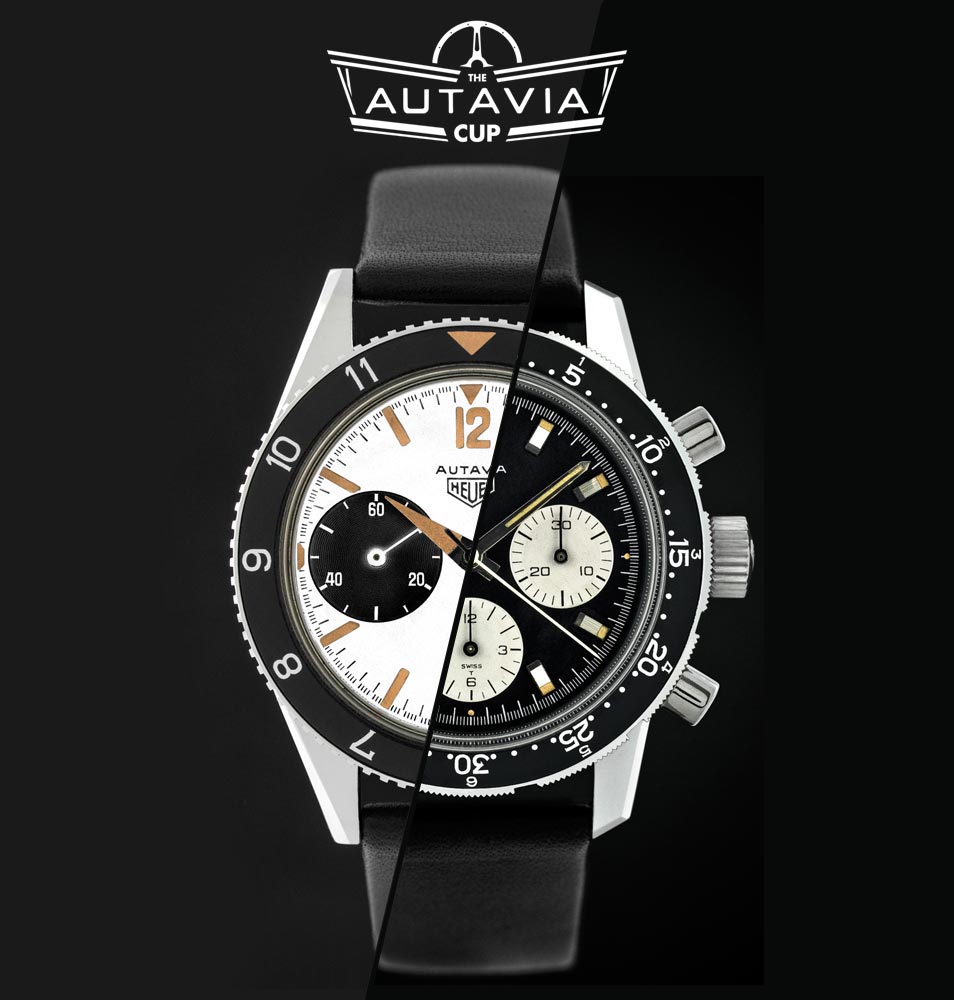 C'est un projet original, une approche communautaire, une démarche consultative spontanée vers ses clients, ses collectionneurs, ses aficionados, les visiteurs dans les boutiques …. C'est une première dans l'univers des marques horlogères et leur relation avec la conservation de leur héritage et la valorisation de leur patrimoine.
Jeudi 17 mars 2016, premier jour de la Foire Internationale de BASELWORLD, TAG Heuer va lancer une grande opération en ligne baptisée «THE AUTAVIA CUP» qui aura pour objectif de déterminer quel sera le modèle historique Autavia qui fera l'objet d'une réédition en 2017.
Que pensez-vous ? Laquelle préférez-vous ? TAG Heuer va solliciter tous les amoureux de la marque pour qu'ils donnent leur avis et choisissent LEUR Autavia historique préférée. Le choix devra se faire parmi 16 montres sélectionnées qui représentent la première génération des Autavia et qui ont été fabriquées par la maison dans les années 60.
Le principe est simple : sur le site dédié autaviacup.com, premier round : il faudra choisir et voter en ligne avant le 31 mars 2016 parmi les 16 montres qui seront présentées en photo côté-à-côte en duo laquelle est la préférée des deux. Ouverture du second round en ligne dans la foulée qui déterminera avant le 14 avril, date butoir de l'opération, les 4 modèles finalistes.