Barbadillo unveil Versos, a Sherry dating back to 1891
Dating back to the 19th century and thought to be one of the oldest and rarest sherries on the market today, the limited run of 100 bottles of the 'Versos 1891' has just gone on sale from Bodegas Barbadillo and a few select wine merchants across the globe – available at £8,000 each.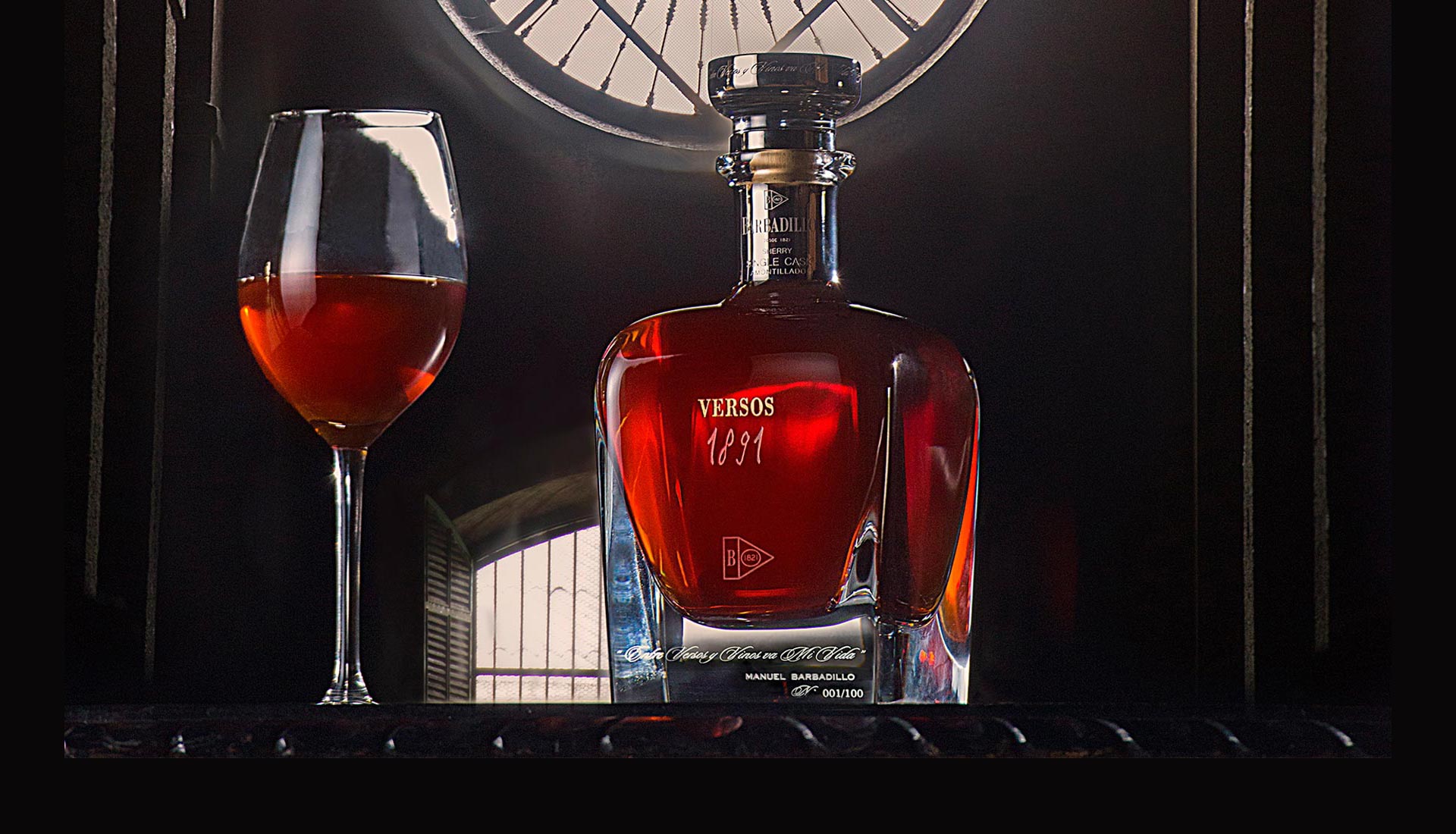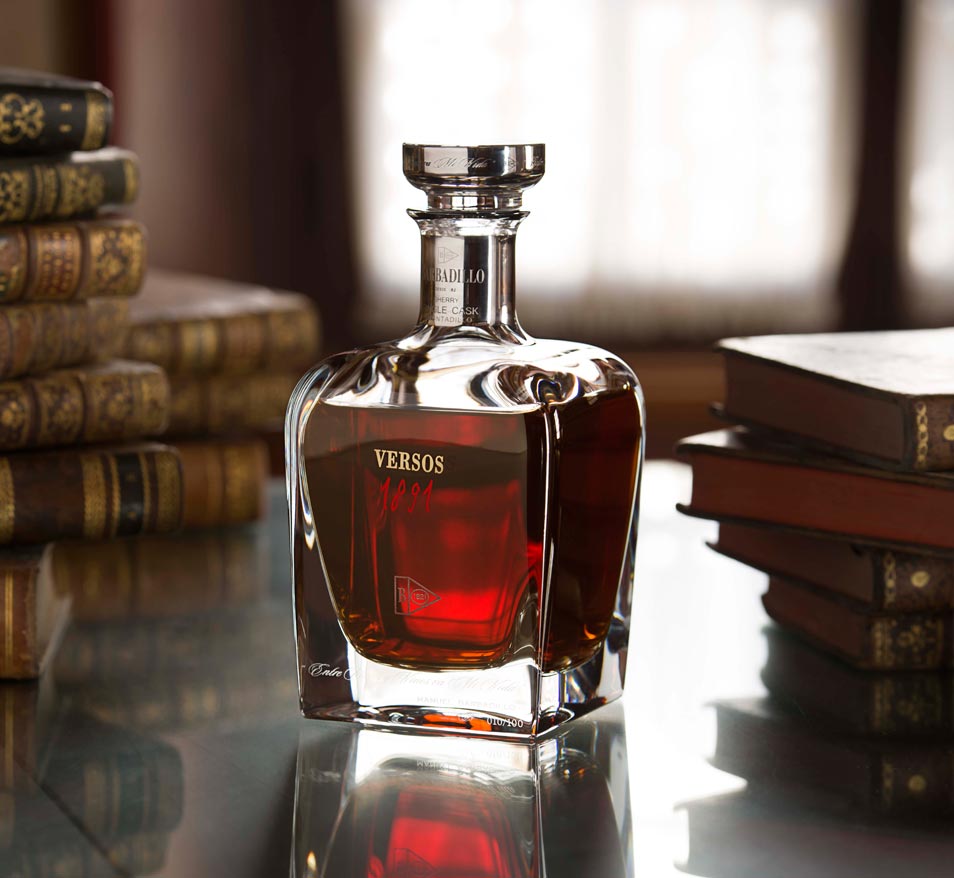 The Versos 1891 was originally a gift to Manuel Barbadillo by his father as a christening present in 1891, and was already then described as an old Amontillado. Aged in an old American cask in the humid cellars of Barbadillo in Sanlucar de Barrameda, Andalusia, generations of winemakers from the Barbadillo family have acted as its custodians whilst it has aged in the perfect humid conditions required as part of the slow and balanced ageing process of old sherries.
The result is an Amontillado with a deep mahogany colour with an incredibly pungent rich nutty aroma and intensity indicating its great age. It is dry, rich but with amazing finesse. It has powerful full flavours of dried fruits of every description and antique wood that completely fill the palate and pervade for many minutes even after a tiny sip.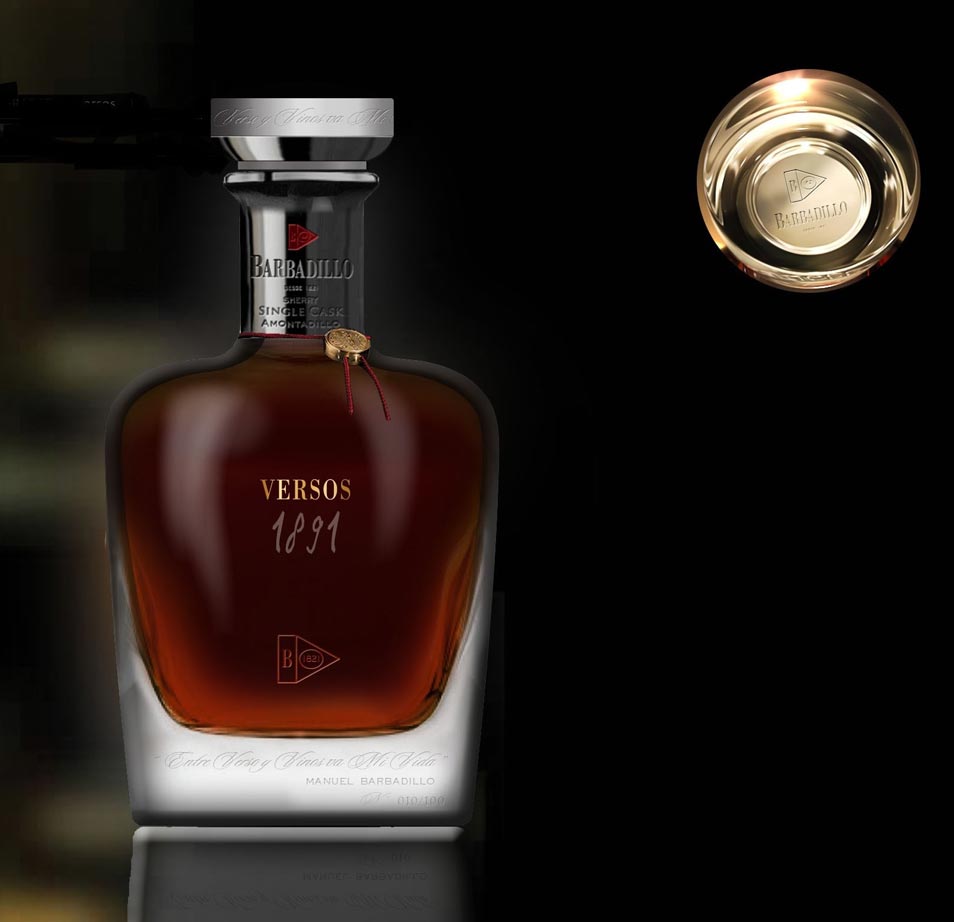 A true masterpiece of Iberian craftsmanship, the luxury Sherry is presented in a handmade crystal glass decanter crafted by renowned Portuguese glassmakers Atlantis shaped as a traditional ink well in homage to Manuel's status as a poet. The decanter is finished with platinum paint on the collar and has Versos etched into the glass in gold leaf. This is then further encased in an exclusively designed Spanish leather box made in Ubrique in the Sierra of Cadiz in Andalusia, home of some of the world's finest luxury leather craftsmen.