Calma e Gesso. The perfect duet of italian style and technological innovation
Calma e Gesso is established at the intersection between artisan production and modern style, with a focus on authentic italian quality. As the first product of Calma e Gesso, Filotto gives new life, new characteristics and new values to a classic product.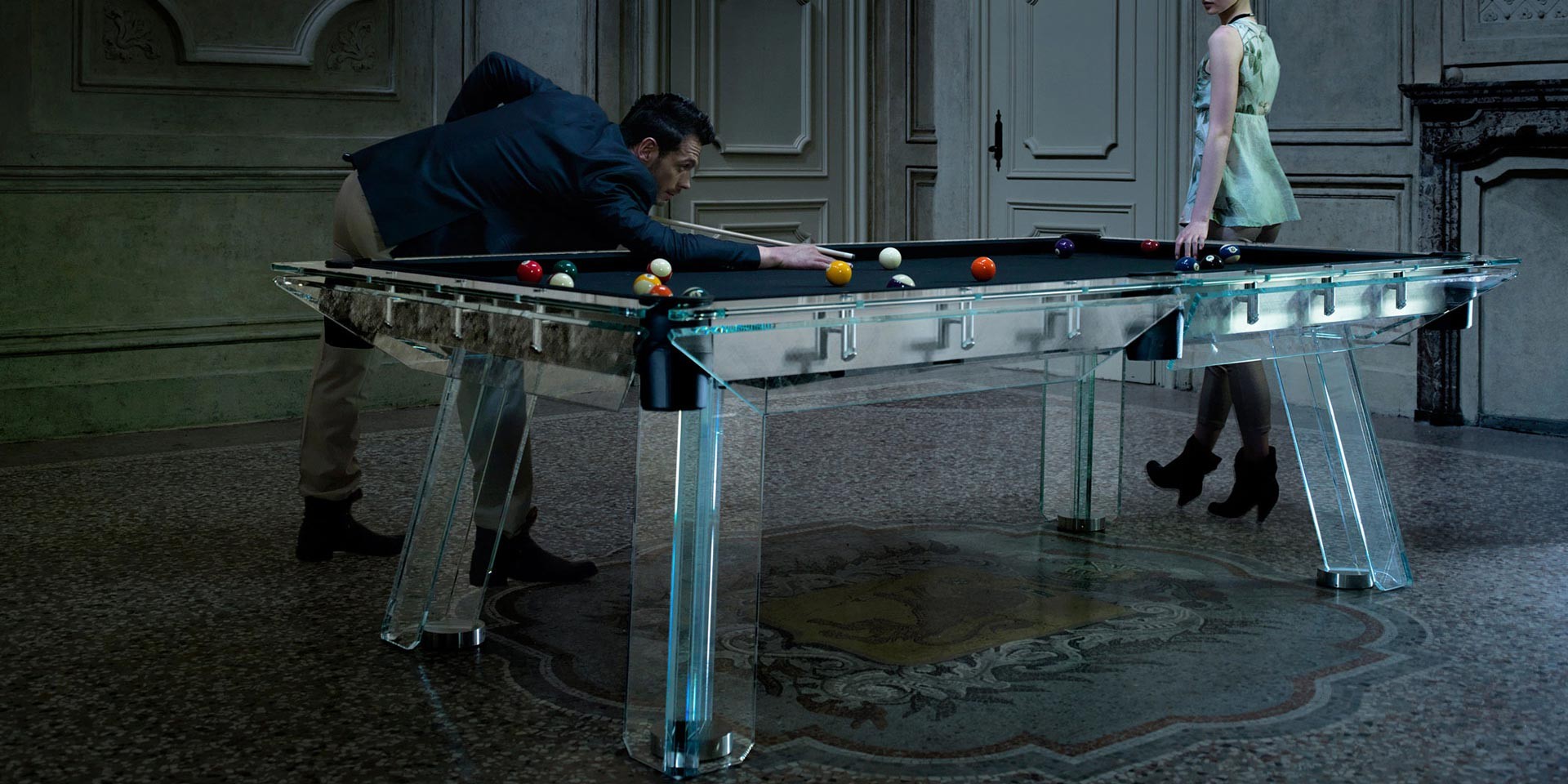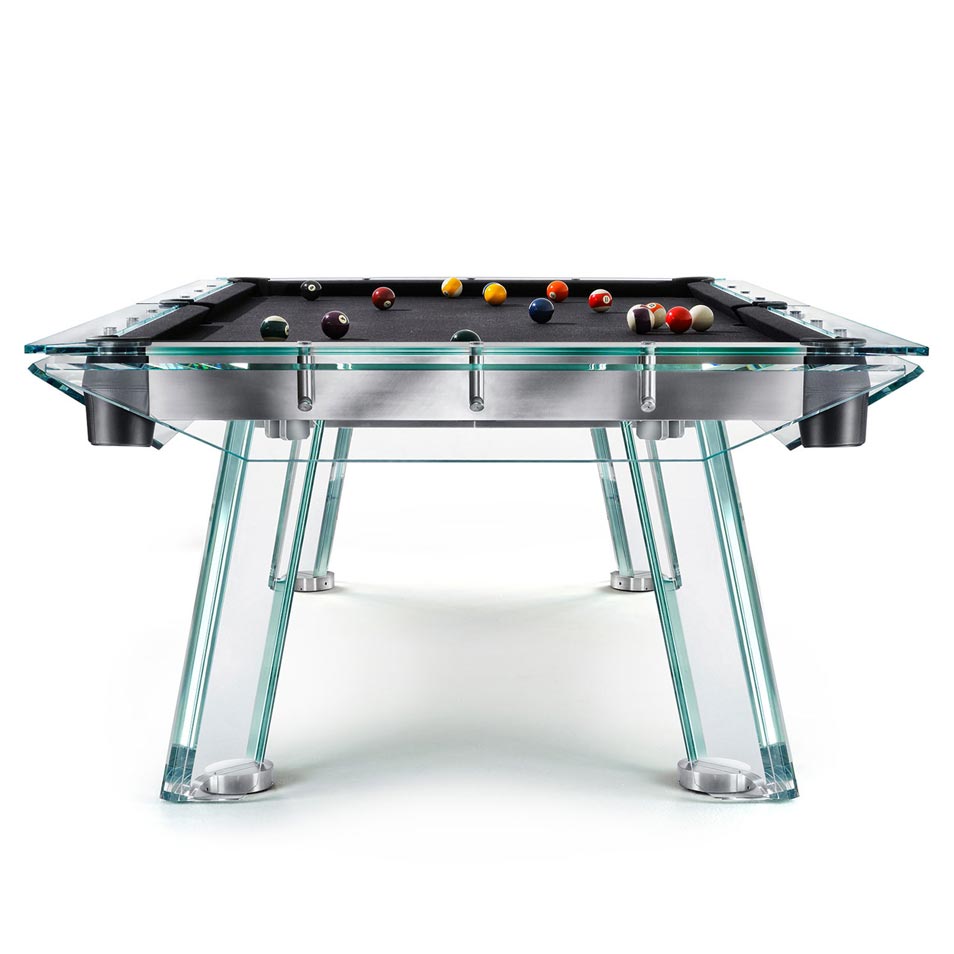 The billiards, or pool, table has alway been a work of artisan carpentry, even up until the present day, but it is a design 'frozen in time'. Taking the strongest traditional elements from the table designs of established artisans and re-interpreting them with a series of innovative, patented solutions, Calma e Gesso has succeeded in re-creating the familiar green wool suspended in an ethereal crystal structure.
With this sophisticated design, Calma e Gesso have removed the material 'heaviness' that has always characterized the classic pool table, as well as the colossal inventions of the past – and have given it a new lease of life for its modern setting (Filotto is already installed in the Ralph Lauren headquarters, New York).
The magic lies in having realized a thin, steel frame, which is both adjustable, divisible, and supports the solid slate game surface, as well as the crystal structure that characterizes this new design. The unique feeling of seeing a 750kg billiard table 'float' on four legs is second only to the pleasure of playing on this italian masterpiece.