The Vanderhall Motoring Experience offers exclusivity, excitement and enjoyment in excess.
A Vanderhall delivers exotic textiles, carbon fiber body, mono aluminum chassis, and comfort mated with racing-inspired pushrod suspension.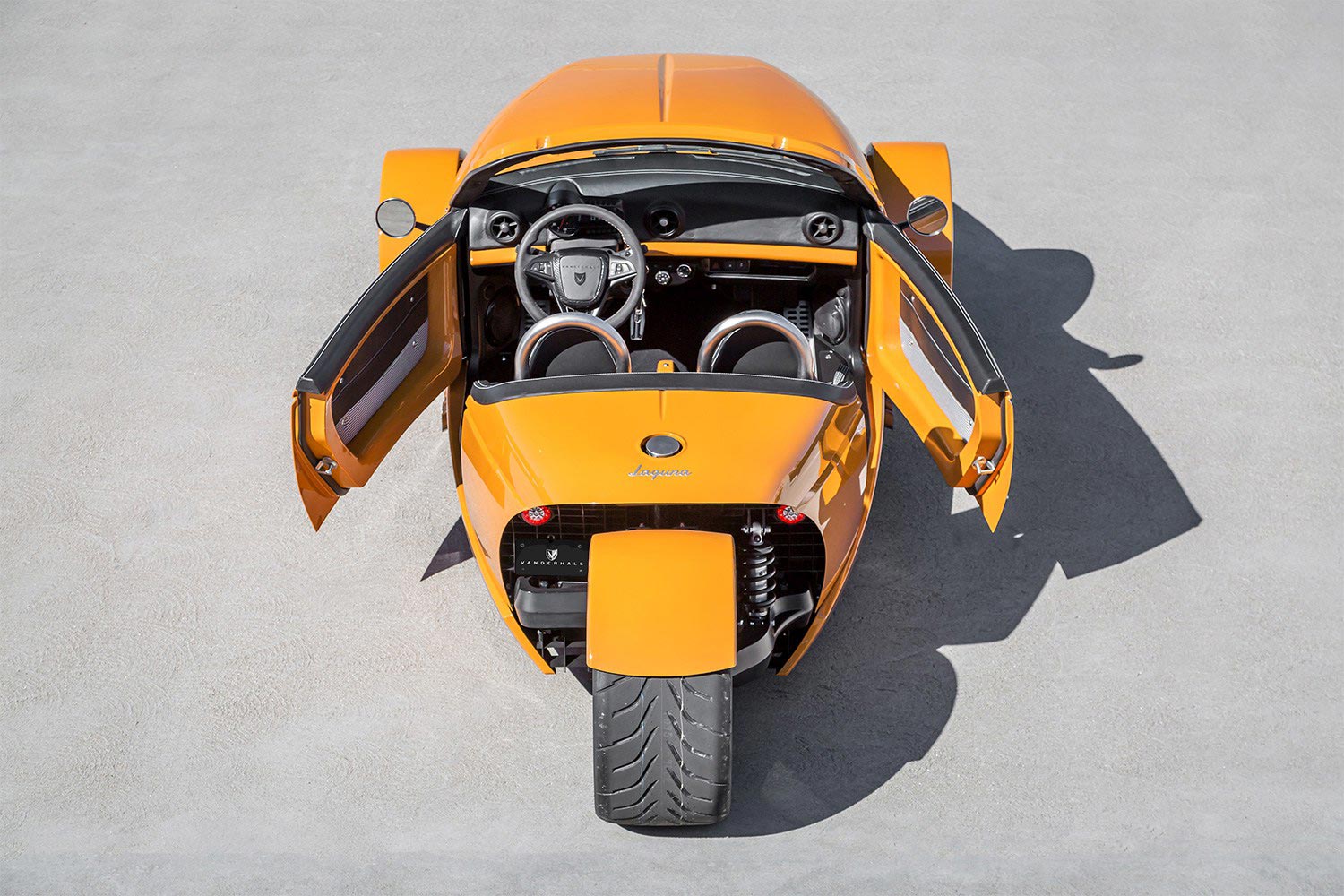 Your journey starts with reserving your place in line to Vanderhall ownership. Once we receive your reservation a representative will contact you and schedule a design appointment. This bespoke design process will funnel your inspiration into a roaster uniquely yours. Color, material finishes, interior textiles and driving gear will be decided upon. Once your build is satisfactory you will acknowledge your approval and Vanderhall will begin production as appointed by our schedule. The conclusion of this journey arrives with the enclosed delivery of your Vanderhall.
Value: $77,000.00