Solloshi Releases Limited Edition Line of Titanium Cigar Accessories
London-based Solloshi, Ltd., which manufactures several lines of accessories made from titanium, has unveiled its new line of cigar accessories, which include a humidor, travel case and cigar tube.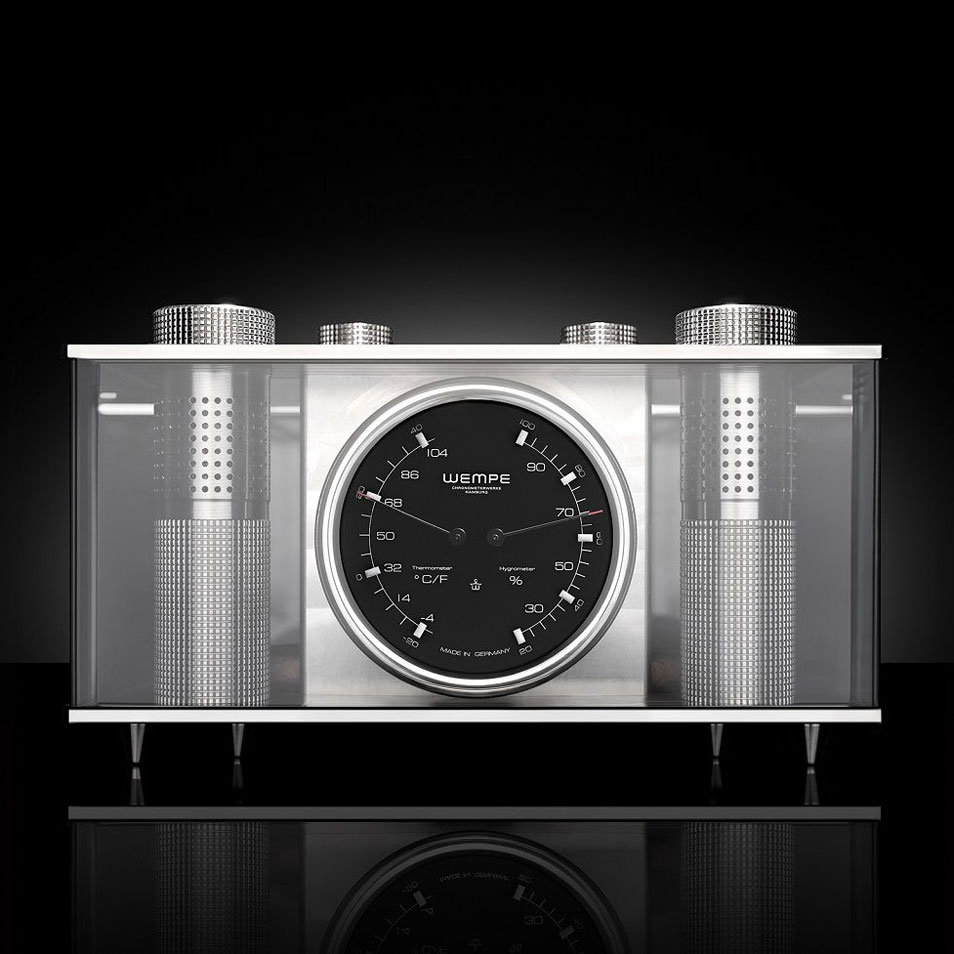 88 SERIES
Minimalist Titanium Humidor
The 88 Series is the most exclusive and prestigious humidor ever to be designed and produced by Solloshi. Surprisingly, this minimalist humidor is composed of more than 40 pieces of CNC machined titanium components. This elegant combination of titanium and tempered glass parts can hold up to 30 cigars at one time. The 88 Series is equipped with a humidifier that can be refilled without opening the lid of the humidor, and humidity sensor to ensure the level of humidity is always set accurately.
Limited edition: 88 pieces manufactured
Money well spent
$14,000.00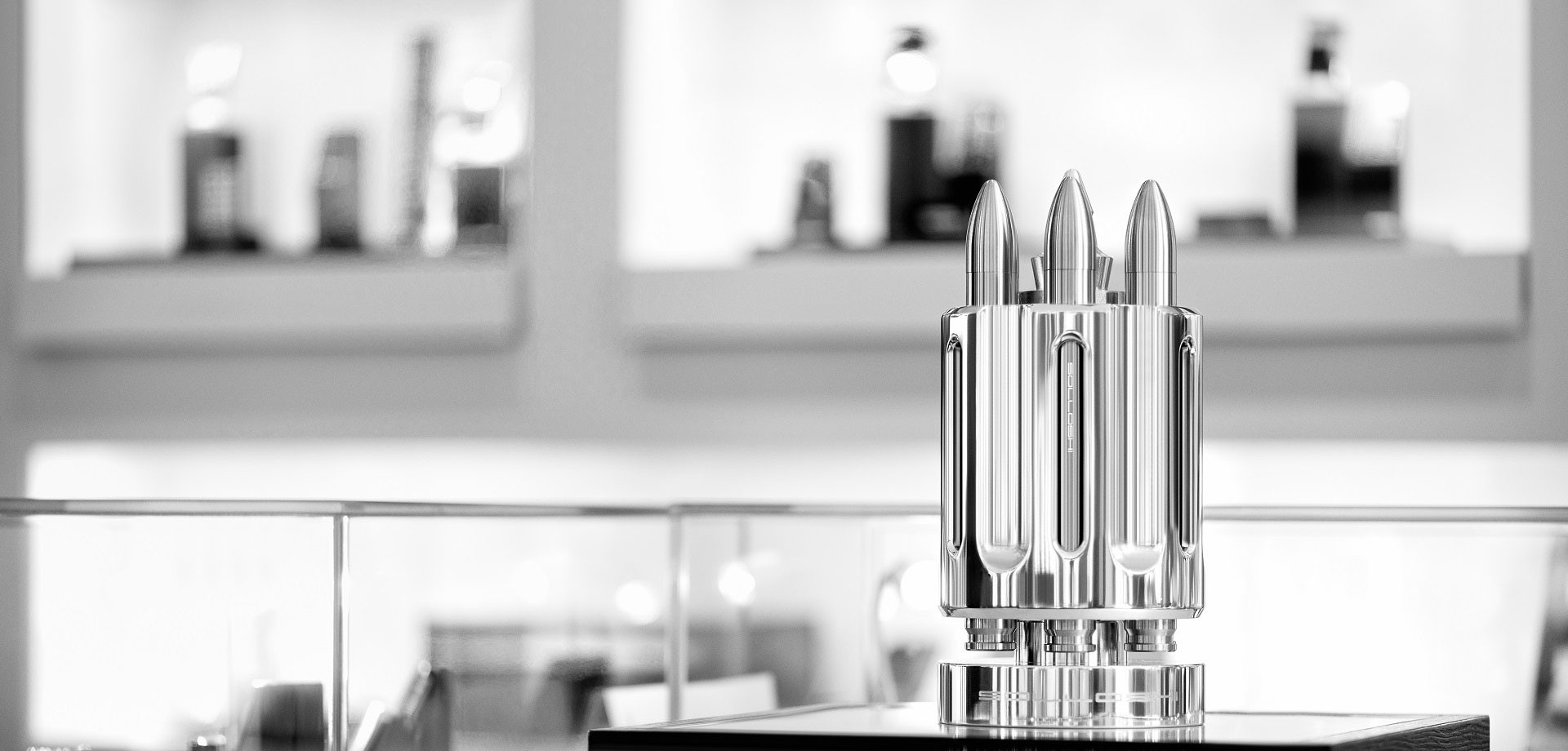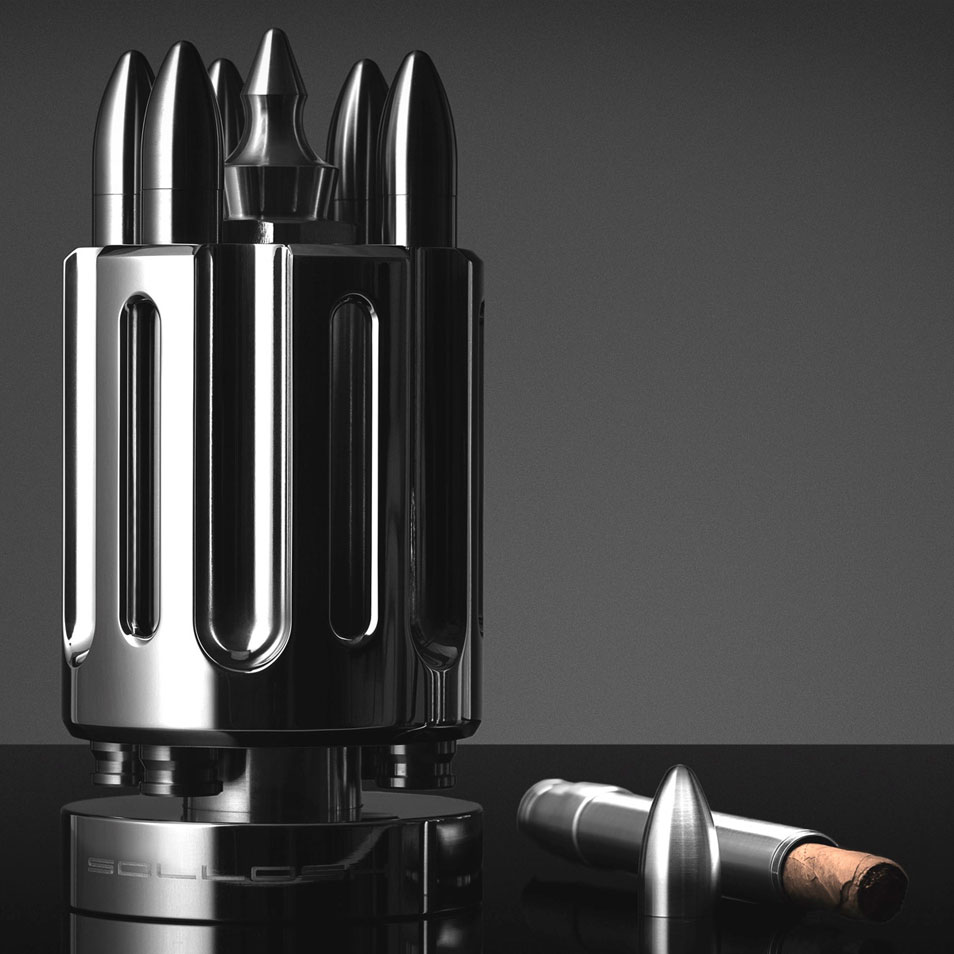 THEMIS
Luxury Tabletop Cigar-Pod
This is probably the world's most extraordinary cigar tube design: a large tabletop cigar-pod holder resembling a Colt cylinder! Precision engineered and CNC milled body from 7075 aluminium. This exact material is used to manufacture the legendary M16 rifles for the U.S. military. In particular the lower and upper receivers as well as extension tubes of the M16 are made from 7075-T6 alloy. The bullets – the cigar pods themselves – are CNC machined from titanium. The rotating cylinder glides on internal bearings and has a unique revolver sound. The Themis holds up to 6 cigars.
Limited Edition of 77 pieces

Dimensions:
Inside: 0,86"x7,28" (22,0 mm X 185,0 mm)
Outside:5,2"x10,63" (130mm x 270mm)
Suggested maximum cigar diameter: ring 50 (20mm)
Suggested maximum cigar length: 7" (180mm)
(The tube length can be customized upon request)
Each cigar tube includes a small humidifier
The largest caliber for big shots
$9,500.00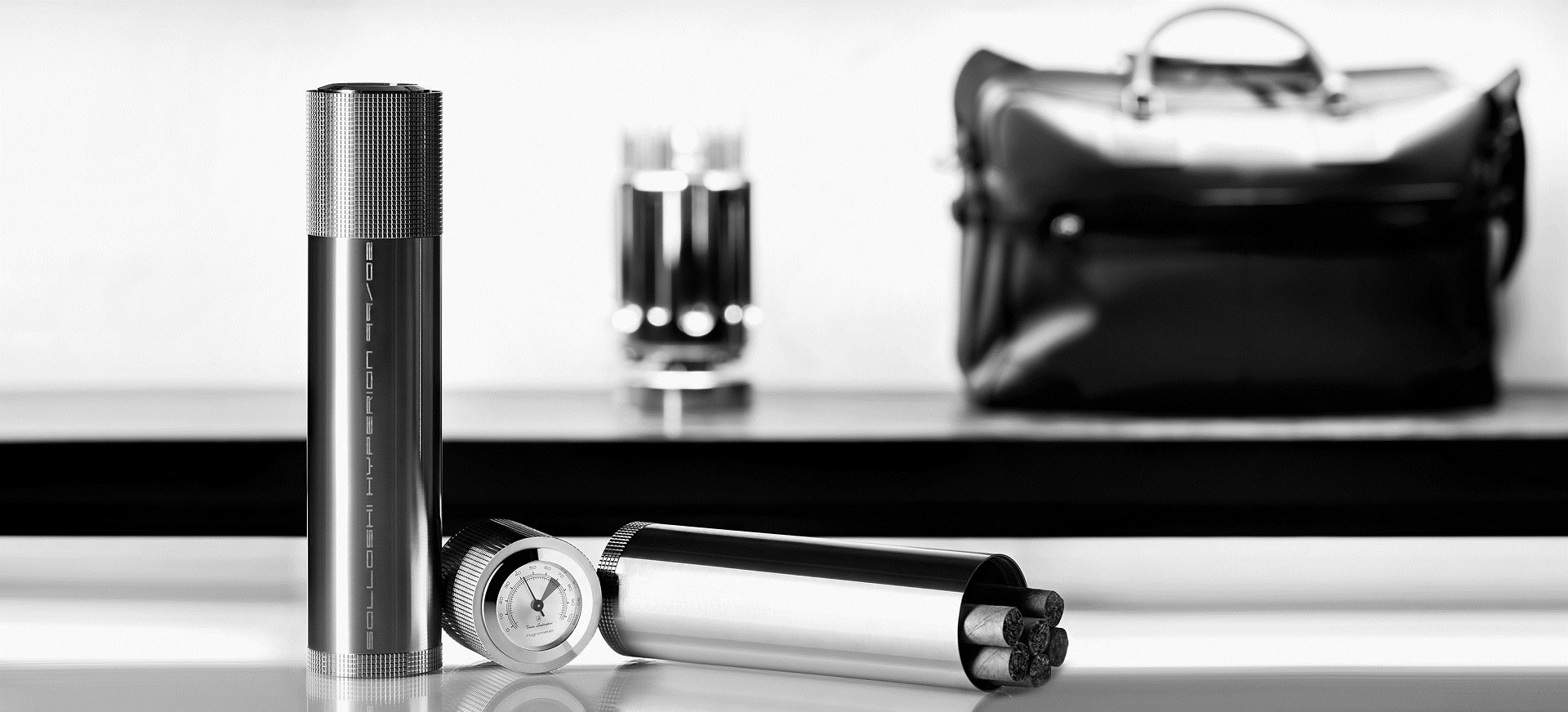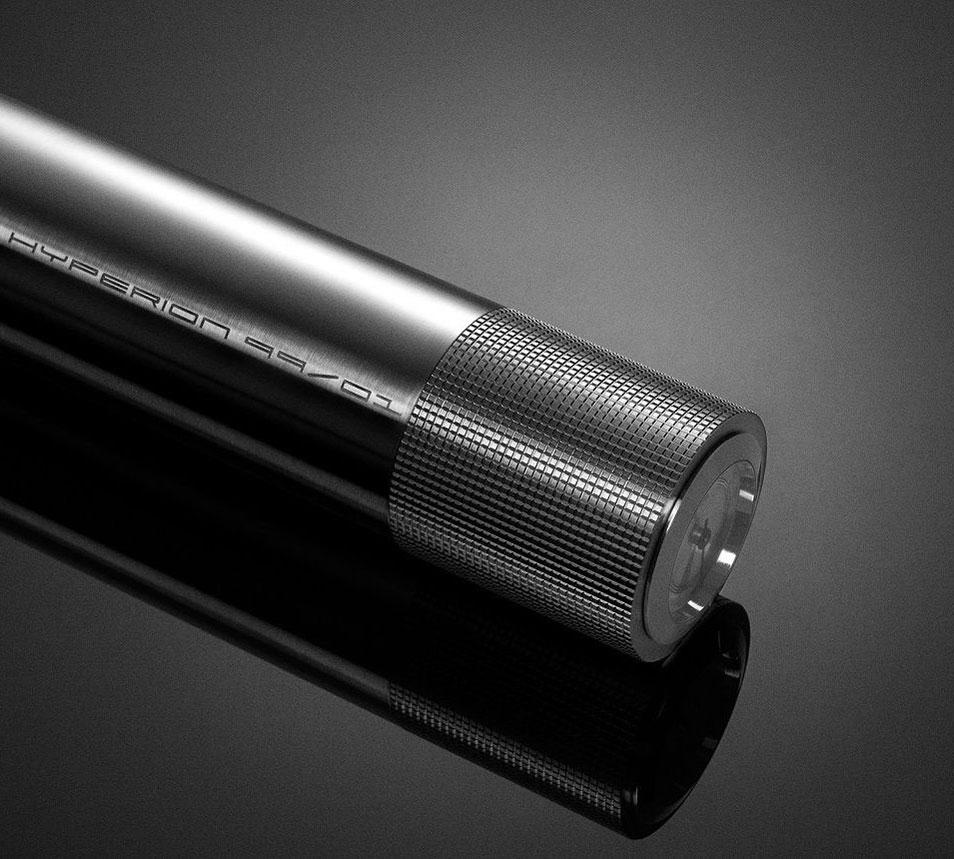 HYPERION
Titanium Travel Case
Hyperion was one of the twelve Titan children of Uranus – the god of sky – who dethroned their father. Hyperion was the rebel who challenged the status quo and this piece of industrial art is paying homage to this brave attitude. The material of choice is out of question: titanium.
This piece of industrial art was designed for the true cigar aficionados who travel with multiple cigars not just a single one. The extravagant design is up to the standard of a Pagani Huayra and if you travel with a car of this caliber why not give the same treatment for your beloved cigars during your grand tours? The Hyperion TC reflects master worksmanship of a superior level to last a lifetime.The Hyperion case keeps four to seven pieces of your finest cigars in pristine condition no matter how rough your journey is. The integrated humidifier ensures optimal humidity during your trips so you can enjoy your delicacies in their prime whenever you are. The Hyperion Travel case carries 4 of your largest cigars with up to 220mm length or even up to 7 pieces with 16mm max. diameter.
Limited edition: 99 pieces manufactured

Dimensions:
Inner diameter: 2,126"(54mm)
Inner length: 9,05"(230mm)
Outer diameter: 2,362"(60mm)
Outer length: 9,842"(250)mm
Larger than life
$3,900.00