— The new BMW 7 series —
DRIVING LUXURY.
DRIVING INNOVATIONS.
At BMW we don't predict the future of driving, we create it. The revolutionary innovations found in the new BMW 7 Series represent a progressive vision for the future that you can enjoy today. One day, maybe, all cars will be this intelligent. Until then, there's the new BMW 7 Series.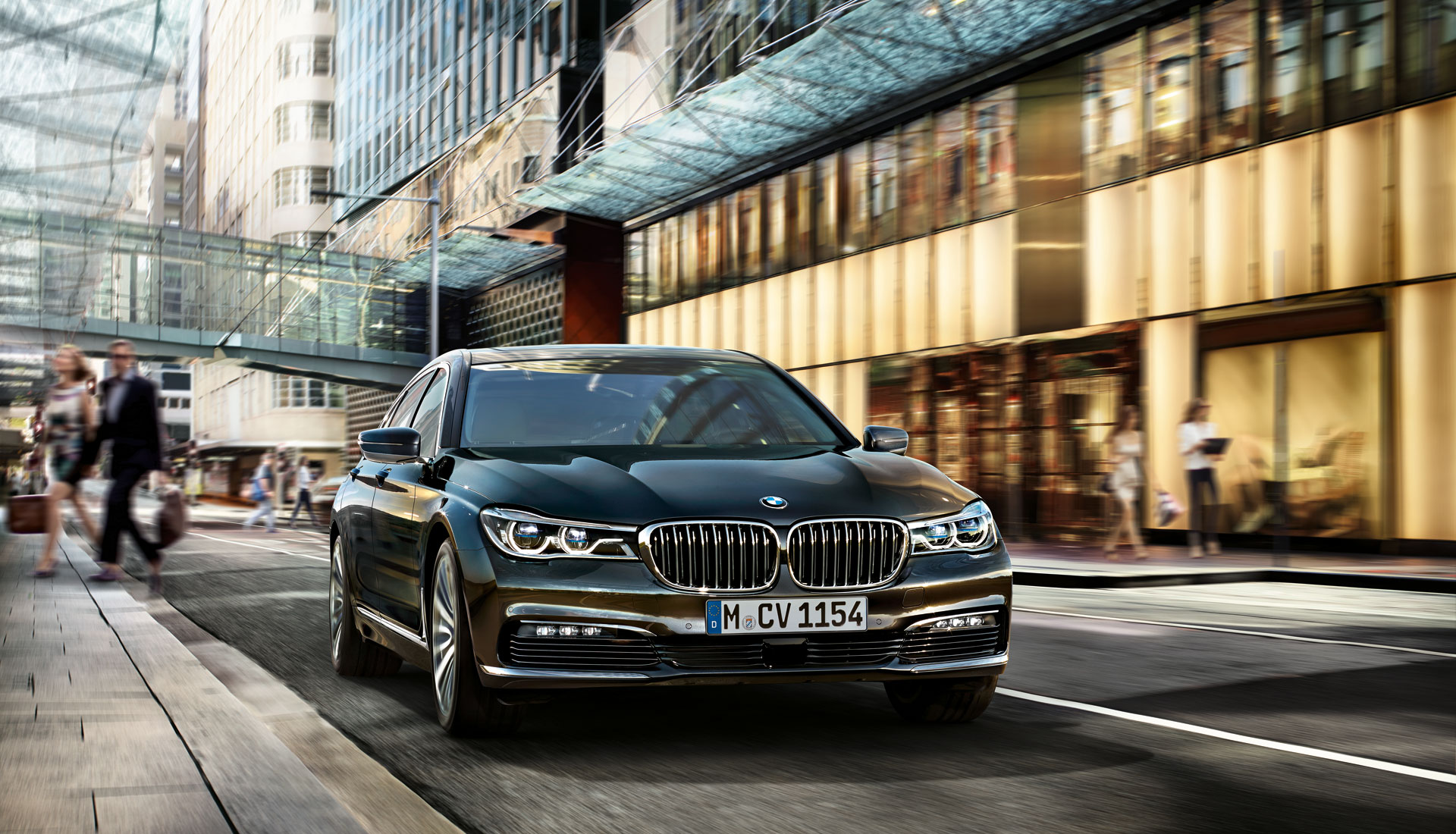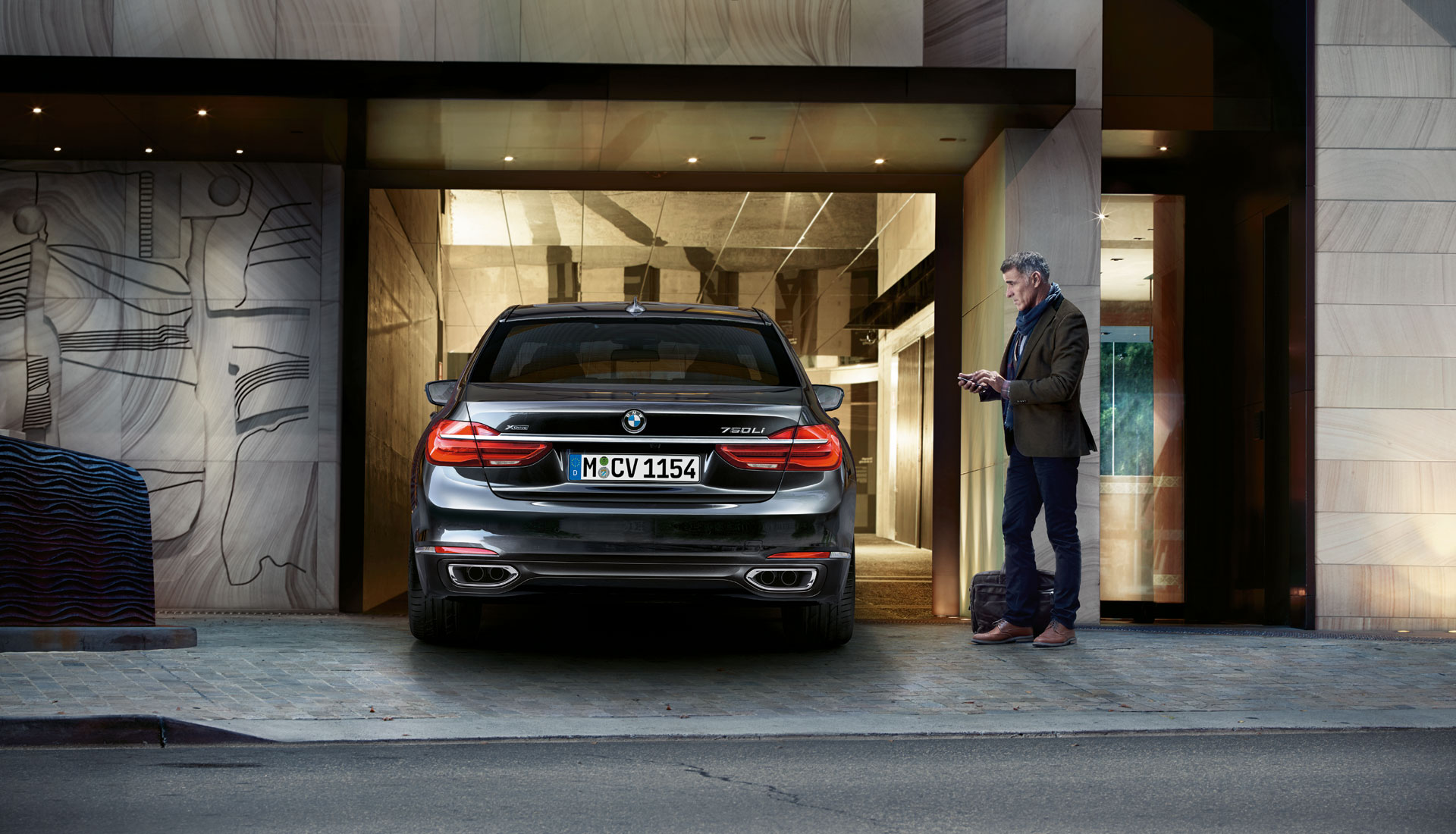 DRIVING NEW DIMENSIONS.
The new BMW 7 series is a truly revolutionary vehicle. It exudes a feeling of effortless power with the latest generation of BMW TwinPower Turbo engines, all harnessed by an eight-speed Steptronic gearbox. Perfectly balanced and setting new standards in performance efficiency, the new 7 Series is a vision of power with the sports-like agility of a BMW.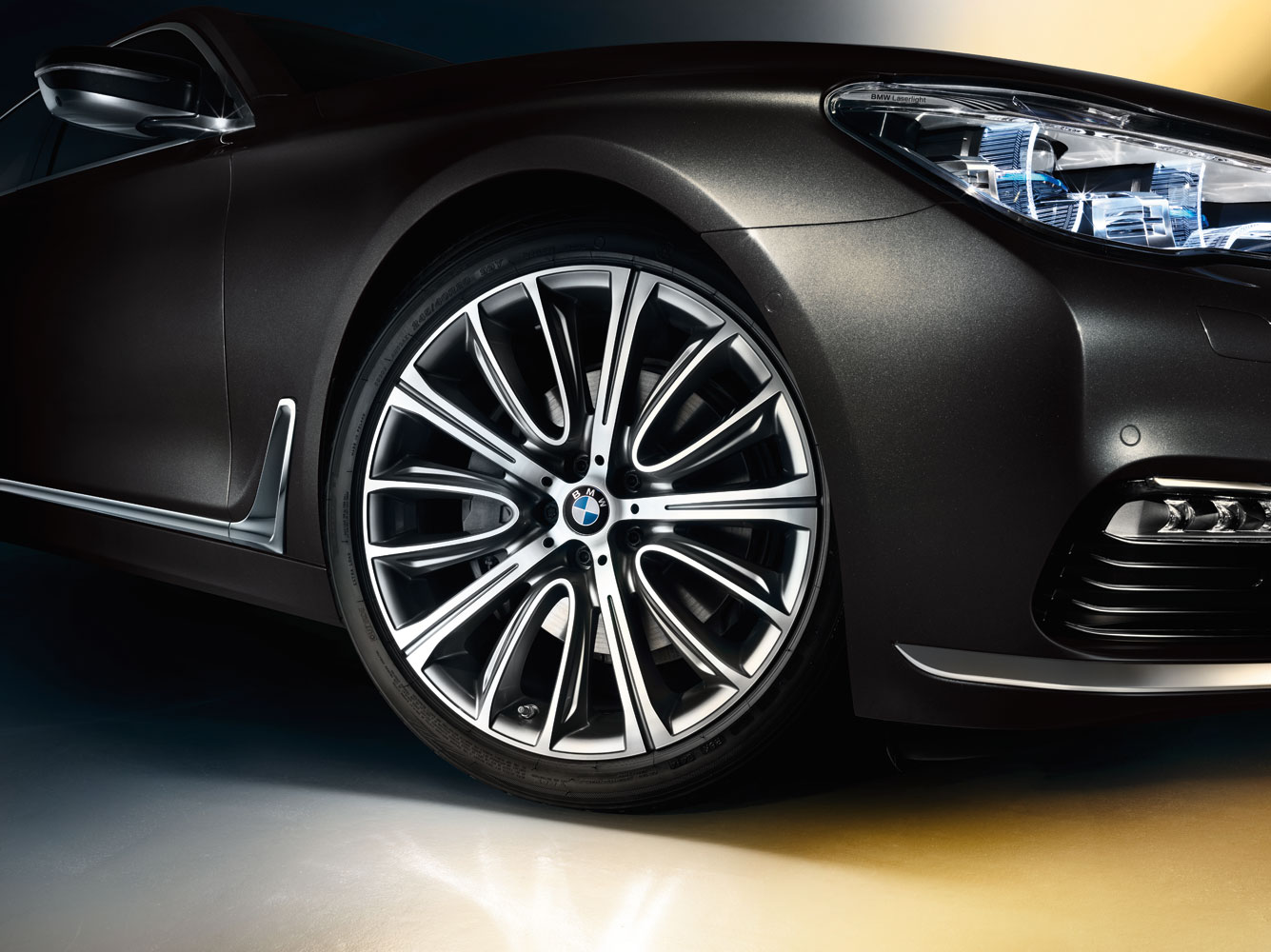 Carbon fibre technology is the latest evolution in lightweight efficiency. 50% lighter than steel and approximately 30% lighter than aluminium, yet blessed with the same stability and tensile strength. Together, with almost perfect 50:50 weight distribution, the carbon core delivers smoother handling and unparalleled agility.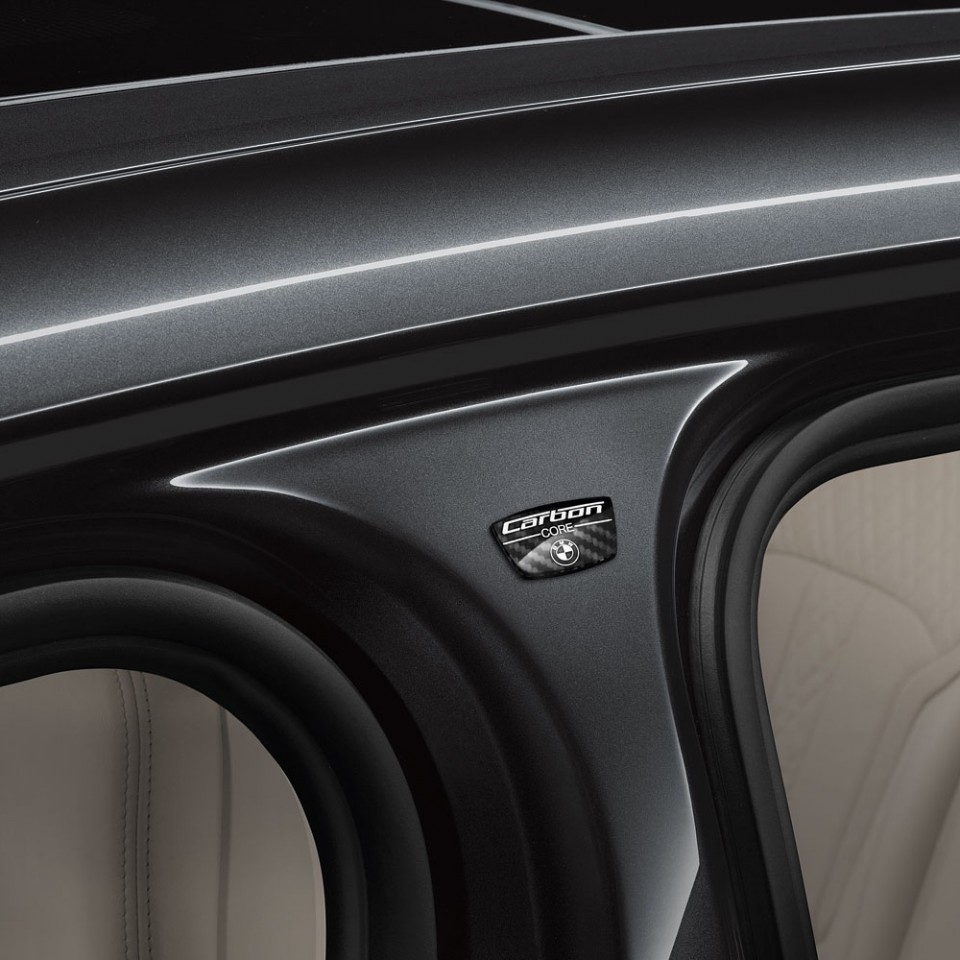 VISIONARY. INSIDE AND OUT.
The new BMW 7 Series combines technological innovation and precision engineering with visionary design. Powerful yet understated, dynamic yet elegant, moulded with the most luxurious materials, it's a completely new experience that's unmistakably BMW.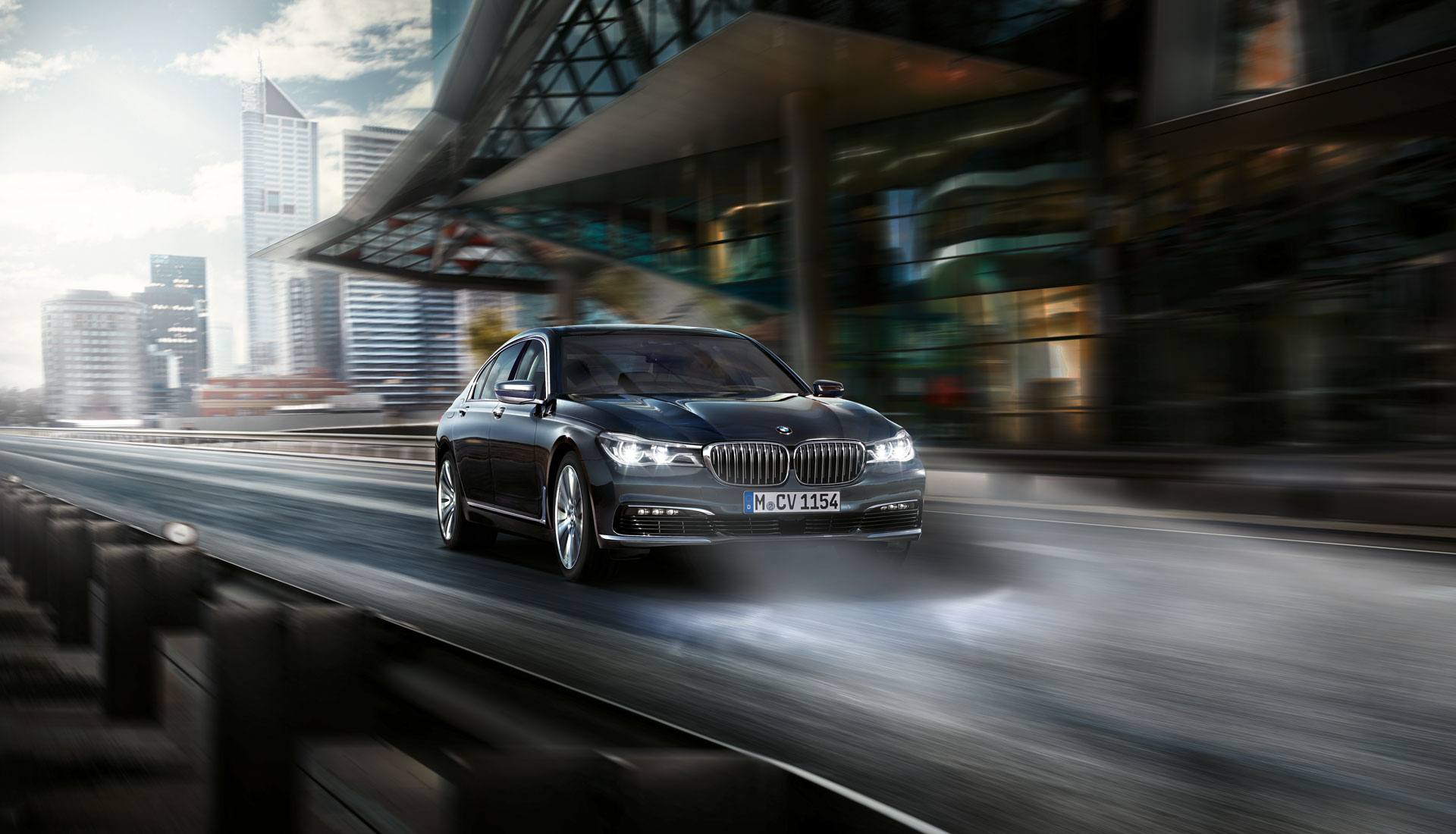 BMW LASERLIGHT.
Laserlight outshines all other headlight technology, giving you a more intelligent way to see the road ahead. It illuminates the road ahead with a 600m high beam range, automatically adapts its shape and intensity when required, and is always glare-free to oncoming vehicles. It's light that's illuminating, yet never blinding.