The challenge lay in miniaturizing the mosaic to decorate one of its historic
models,
the Petite Heure Minute
Jaquet Droz has introduced the Asian art of eggshell mosaic to the world of watchmaking. The result? A masterpiece of miniaturization and poetry.
---
Miniaturiser la mosaïque pour l'adapter à l'un de ses modèles historiques, la

Petite Heure Minute.
Jaquet Droz transpose l'art asiatique de la mosaïque de coquilles d'oeuf dans le monde horloger et signe ainsi un chef-d'oeuvre de miniaturisation et de poésie.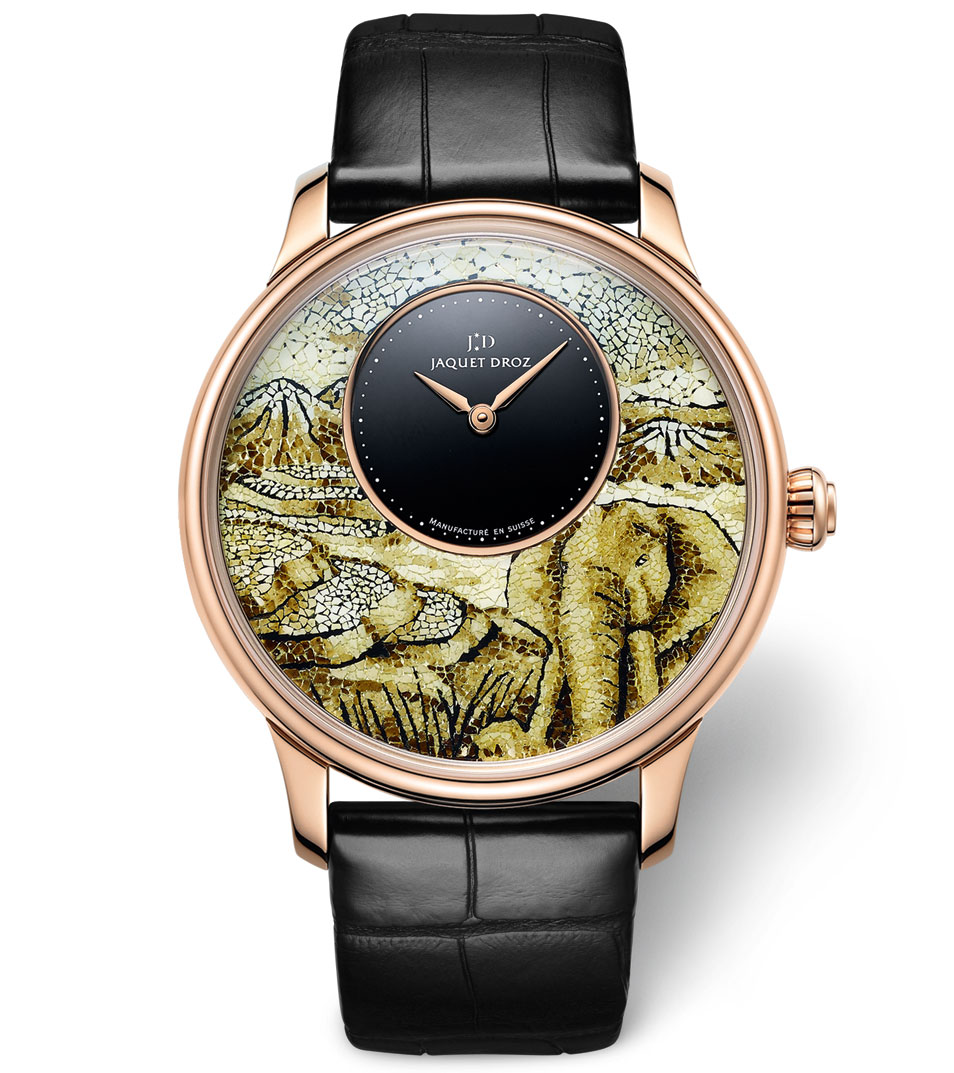 Discovered while traveling in Vietnam, this surprising artistic skill involves the use of duck eggshell tesserae to produce unique pictures.
They used quail eggshell, creating the motif ornamenting this horological gem with particular meticulousness and care. Infinitely fragile, the minuscule fragments are sorted manually according to color, shape and purity. About 2,000 pieces are kept and assembled one by one and always by hand, the curve and hue of each considered individually before being positioned on the red gold dial.
---
Cet étonnant savoir-faire artistique a été redécouvert à l'occasion d'un voyage au Viêtnam, où la mosaïque de coquilles d'oeuf de canne est employée pour la réalisation de tableaux uniques.
C'est donc à partir de coquilles d'oeuf de caille que les artistes ont travaillé, réalisant avec une minutie et une attention particulières le motif ornant ce trésor horloger. D'une fragilité inouïe, les minuscules fragments de coquilles d'oeuf sont triés à la main en fonction de leur couleur, de leur forme et de leur pureté, de quoi en retenir plus de 2 000 qui sont assemblés un à un selon leur courbure et leur teinte, toujours à la main, sur un cadran en or rouge.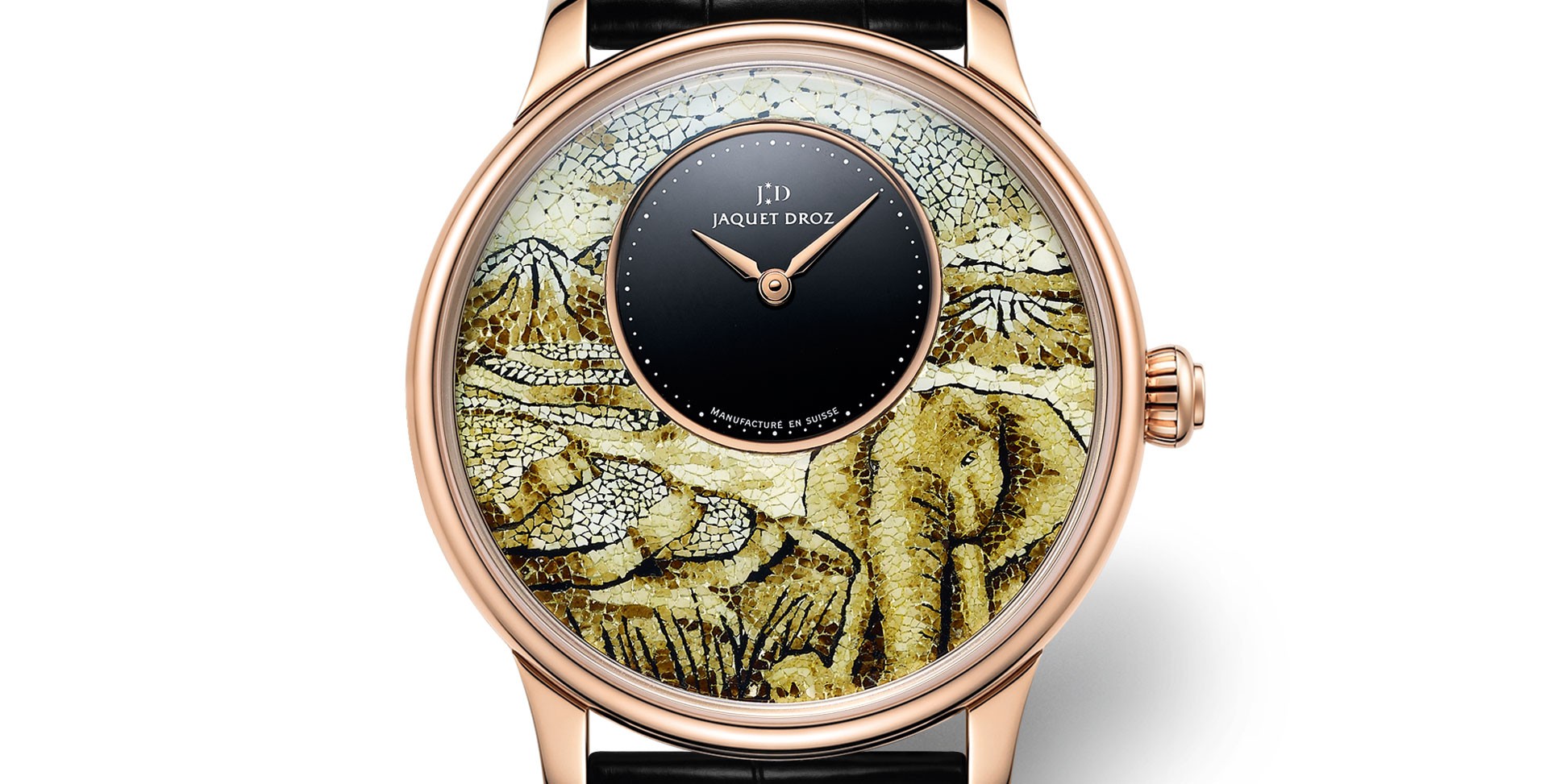 A layer of transparent lacquer is then delicately applied over the mosaic, which is finally polished to obtain perfect consistency and astonishing visual depth. It takes approximately 200 hours to embellish the Petite Heure Minute Mosaic Elephant with this striking scene, its beauty accentuated by the black onyx of the hours-and-minutes dial and the rich reflection of the red gold bezel.
Une laque transparente est ensuite délicatement appliquée sur la mosaïque qui est enfin polie pour obtenir une parfaite uniformité et une étonnante profondeur visuelle. Environ 200 heures de travail sont nécessaires pour faire du décor de la Petite Heure Minute Mosaïque Éléphant ce tableau saisissant dont la beauté est soulignée par l'onyx noir du cadran heures-minutes et par le reflet riche de l'or rouge de la lunette.