The New iXOOST Audio System Which Evokes All the Magical Sounds of a Formula 1
iXOOST, the brand of the exclusive new audio docking station inspired by the automotive world, presents XiLO5.1, an innovative technological creation which offers, to all enthusiasts of custom-builds and the exclusive Made in Italy, a new exciting way of listening to music.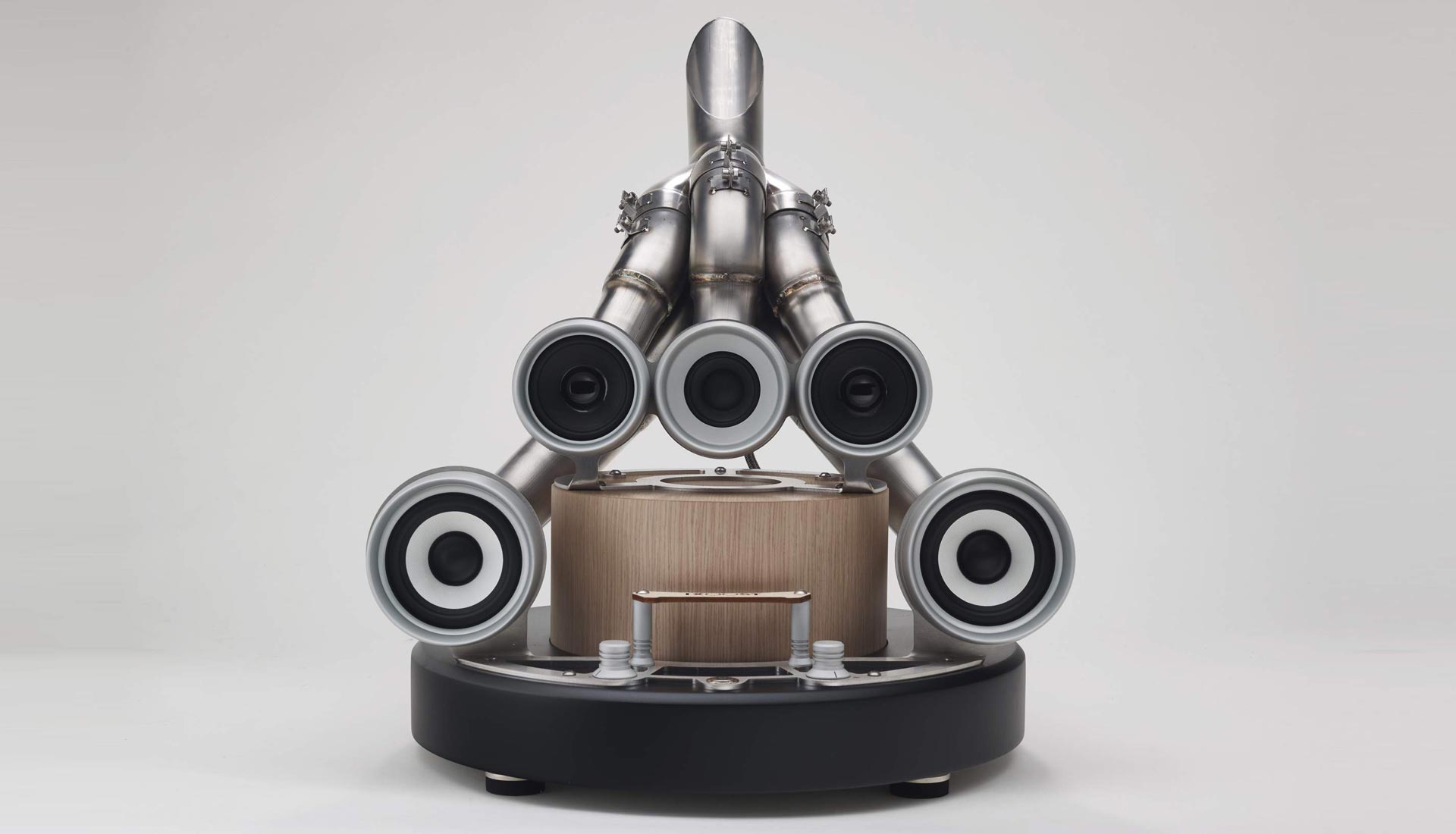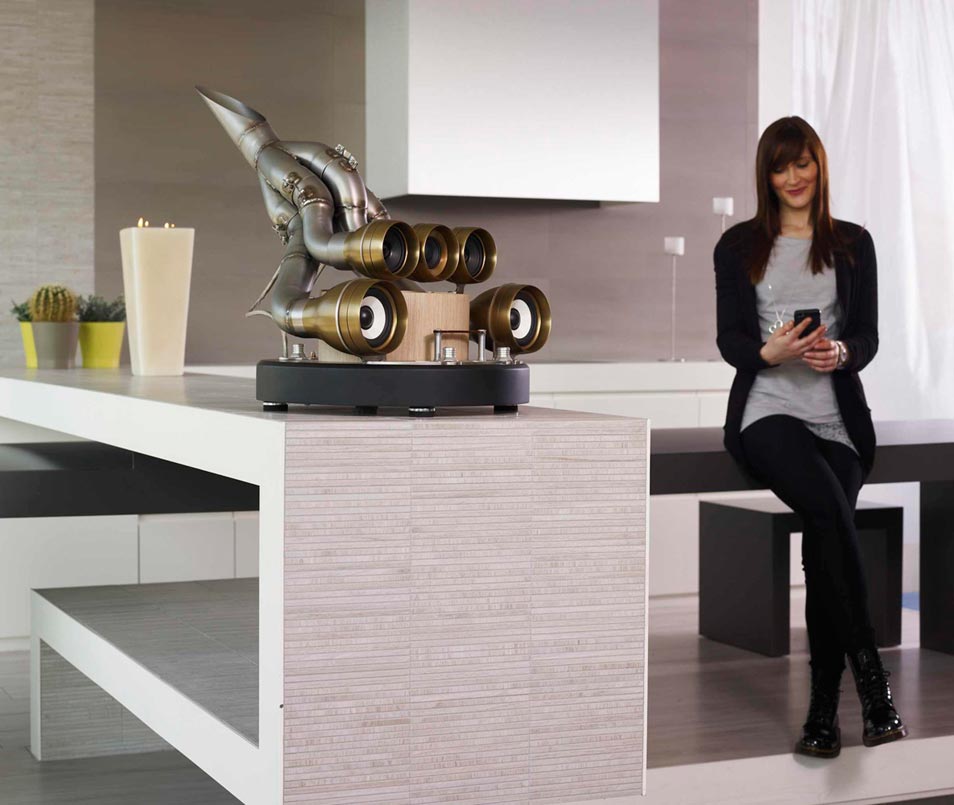 Originating from the pencil of designer Mirco Pecorari and created in Modena, in the Italian Motor Valley, home of the most famous supercars in the world, XiLO5.1 is immediately striking for its unique interweaving of pipes which reproduce the technological perfection of the exhaust[1] of a 10 cylinder Formula 1® engine. The sound flows with the same speed as the exhaust gases, thanks to a special combination of surface treatments[2], able to reduce friction to a minimum and bring to mind the unmistakeable timber of the engine of a single-seater.
The sense of speed is also experienced thanks to the exclusive design of the XiLO5.1 which, with the frontal arrangement of the speakers, projects the sound directly towards the listener. These surround the powerful sub-woofer created in birch wood, offering a unique sound experience thanks to its wide range of bass tones and the ability to adjust the gain and frequency of the sub-woofer.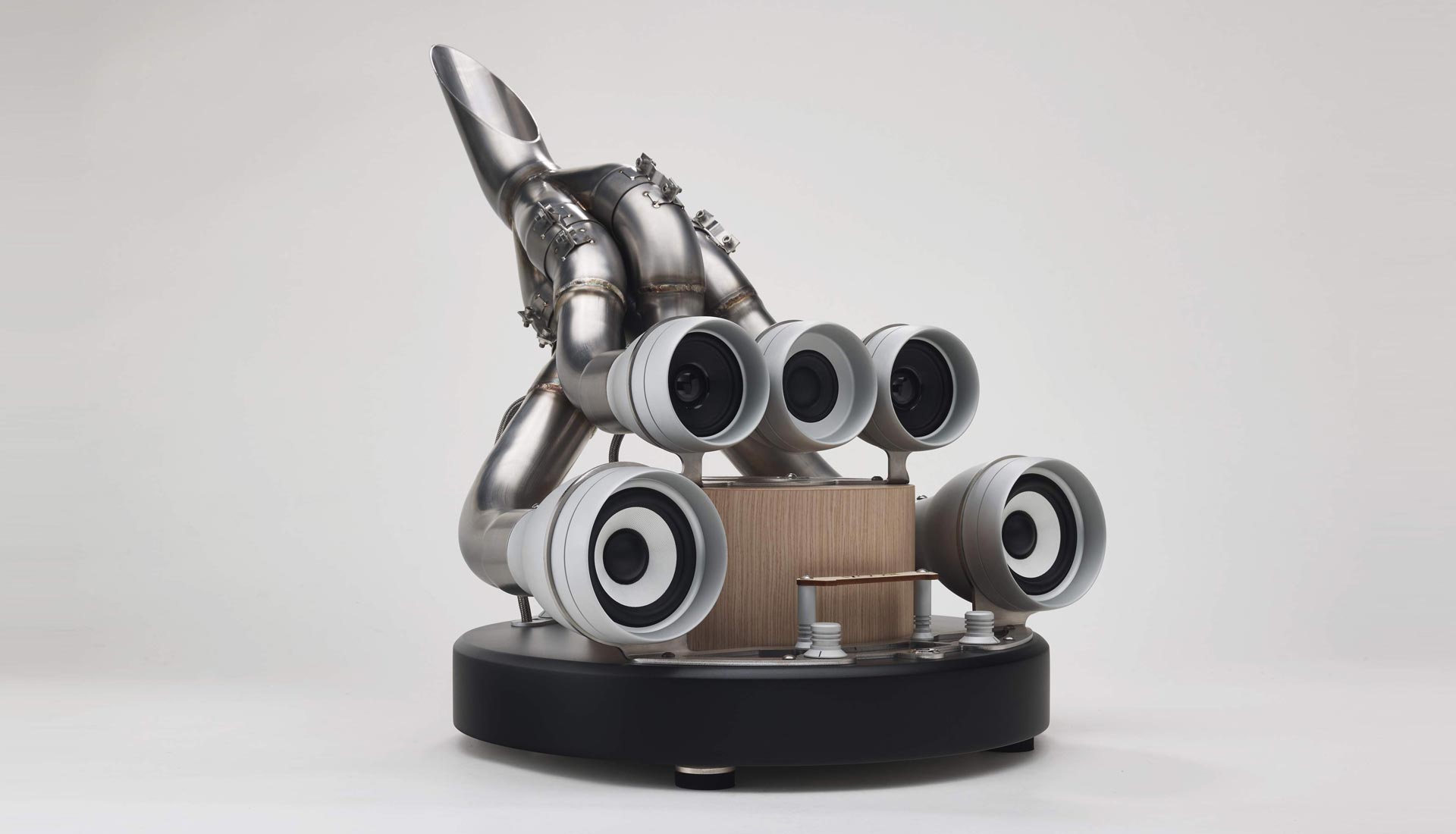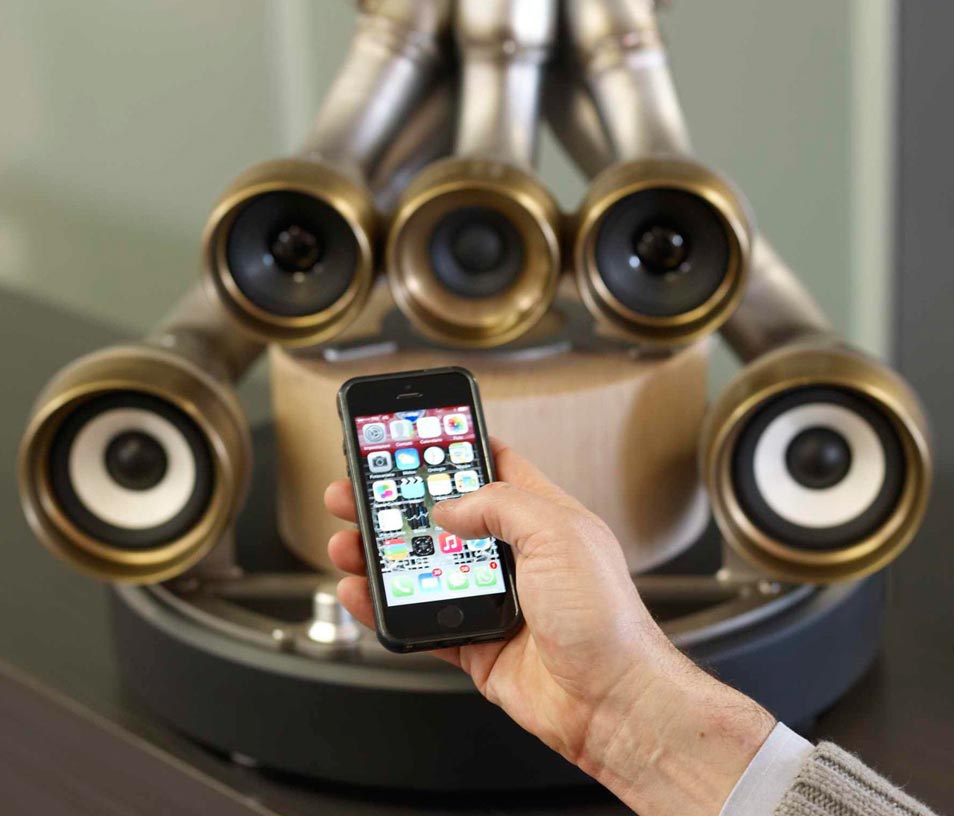 XiLO 5.1 is characterized, ultimately, by its refined combination of materials and can be connected wirelessly to all Bluetooth? equipped devices, with the convenience of being used with all smartphones and tablets in the home, whether they be an iPhone, iPad, iPod or an Android device.
About iXOOST
iXOOST is the exclusive brand audio system constructed entirely in Modena using the same techniques, the same materials and the same passion with which the most famous supercars in the world are created. Conceived by Matteo Panini and drawn with the pencil of designer Mirco Pecorari, these extraordinary audio docking stations represent the iconic transformation of elements from the automobile and aeronautical universe, into unique objects.