The winning combination of elegant design and watchmaking expertise
The new Clifton Chronograph Complete Calendar creates the perfect union between watchmaking expertise and elegant design. The personality of the timepiece gives it a high added value created by combining two functions: a chronograph and a complete calendar. This symbol of refinement is designed for men who want to stand out with a watch that is both unique and timeless, a blend of tradition and modernity.
Three versions are presented to satisfy a wide range of tastes and desires.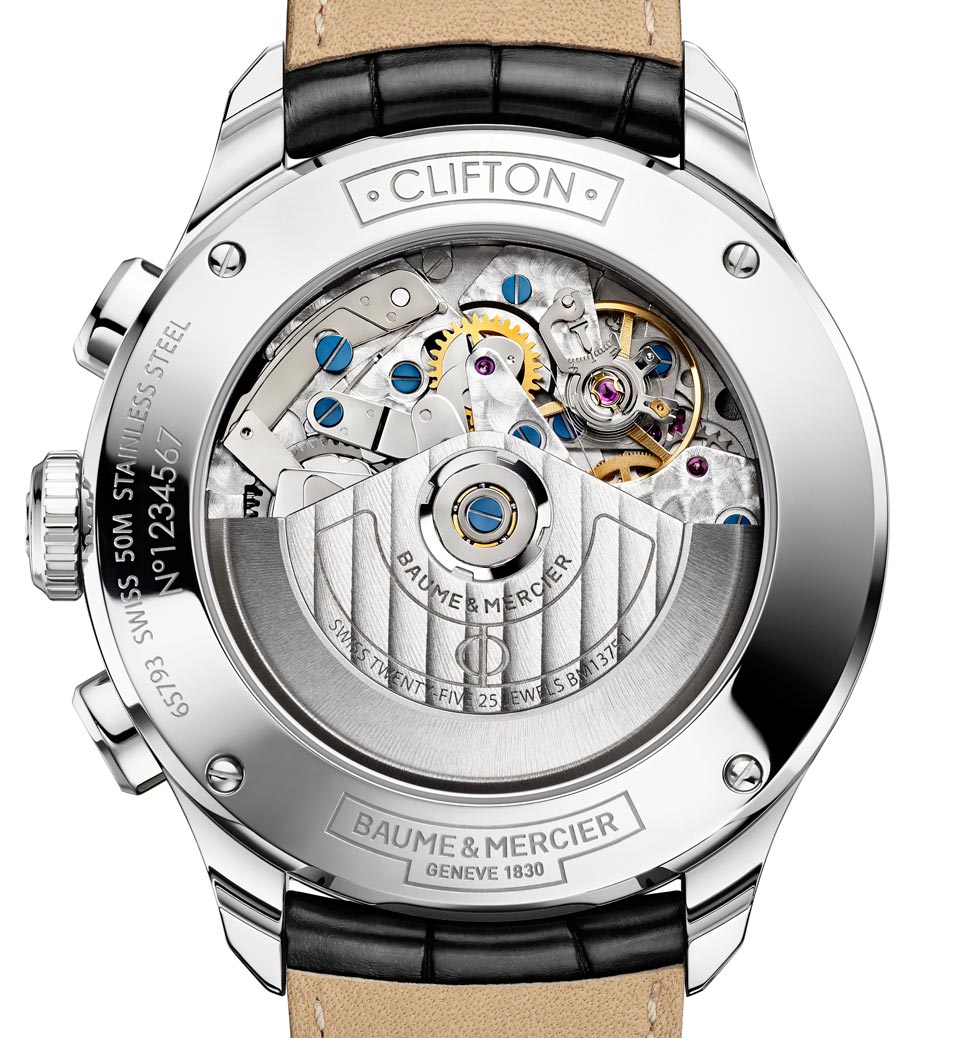 A watch for the wonderful moments in life
Clifton watches embody all the watchmaking expertise of Baume & Mercier. Loyal to its motto, "Accept only perfection, only manufacture watches of the highest quality", Baume & Mercier drew its inspiration from the "golden 50s" models in its museum collection.
The simple, refined details of this new model, along with a firmly masculine and timeless design, will appeal to all lovers of beautiful watchmaking who are searching for a distinctive wristwatch to mark the great moments of life.
In this watch, Baume & Mercier relies on a look with a strong personality based on integrating two new fine watchmaking complications. The Chronograph Complete Calendar embodies the company's belief that a watch is not an ordinary, everyday object but a potent symbol, a style statement, and a reminder of key moments that have marked one's success. A timepiece reflects a very personal vision of time – a projection of one's very self.