Style or Nothing - Hublot dressed in Berluti
Berluti's emblematic Venezia leather and its famous patina, partnered with Hublot's innovation in watchmaking creates The Classic Fusion. The fusion of expertise sets this limited edition apart with its bold, distinctive personality.
Hublot and Berluti work as modern day alchemists to create a watch with character and soul.
In celebration of the Parisian shoemaker's 120th birthday in 2015 it adorned an array of straps and dials for The Classic Fusion model. The artful combination of the watch, and the shoes exemplified elegance, defining the spirit of the classic gentleman.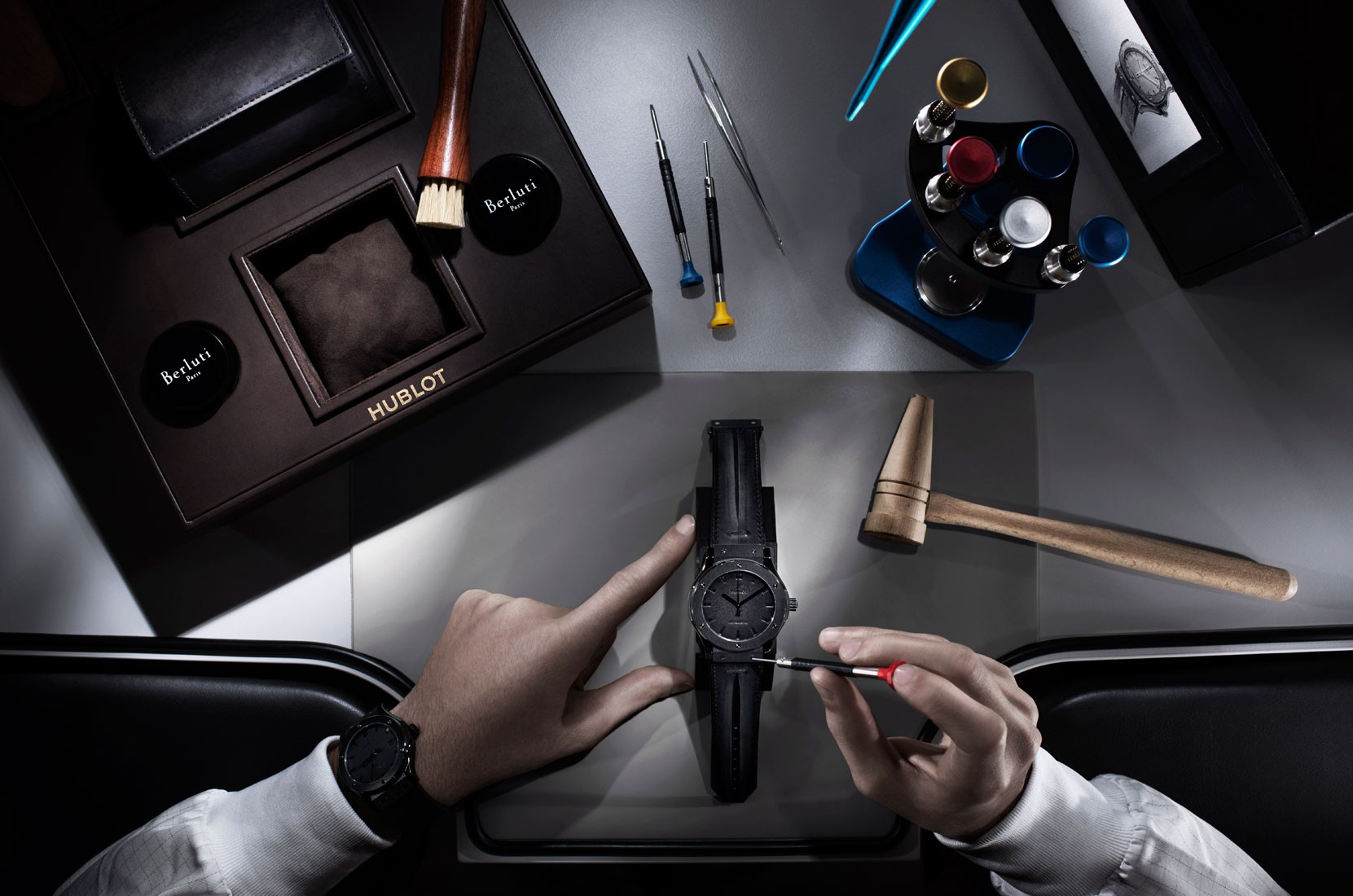 Berluti's Venezia leather with exclusive tanning, is due to Olga Berluti's ingenuity. Hublot has realized the of dressing its dials with this noble and natural material. This complex and delicate process requires the organic components of leather to be neutralized making each dial inimitable. A limited edition available in two models whose straps and dials reveal the sheer skill of the Berluti House. This collaboration of Hublot and Berluti: the master dial face maker and the strap maker defines excellence and distinctive style.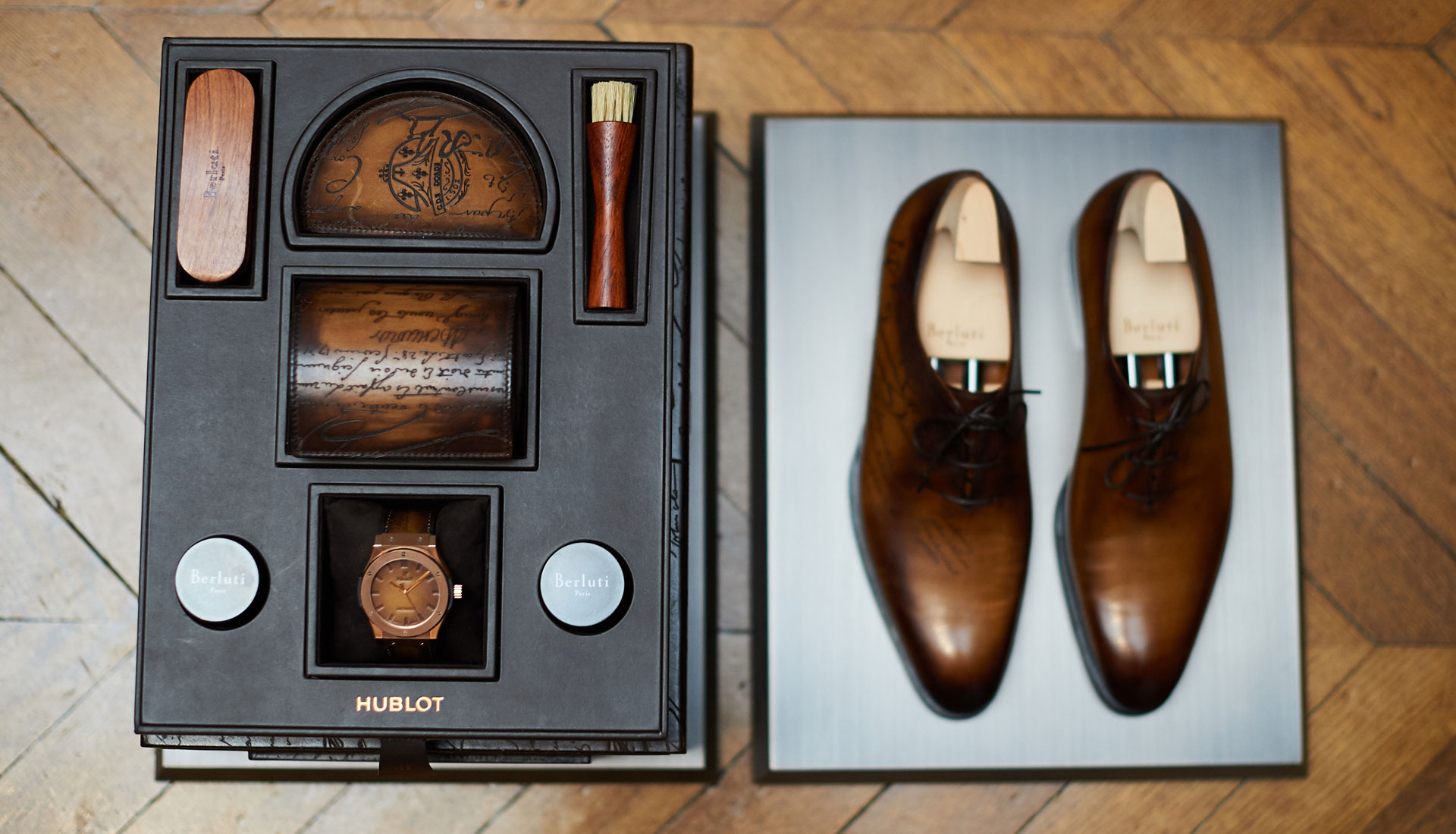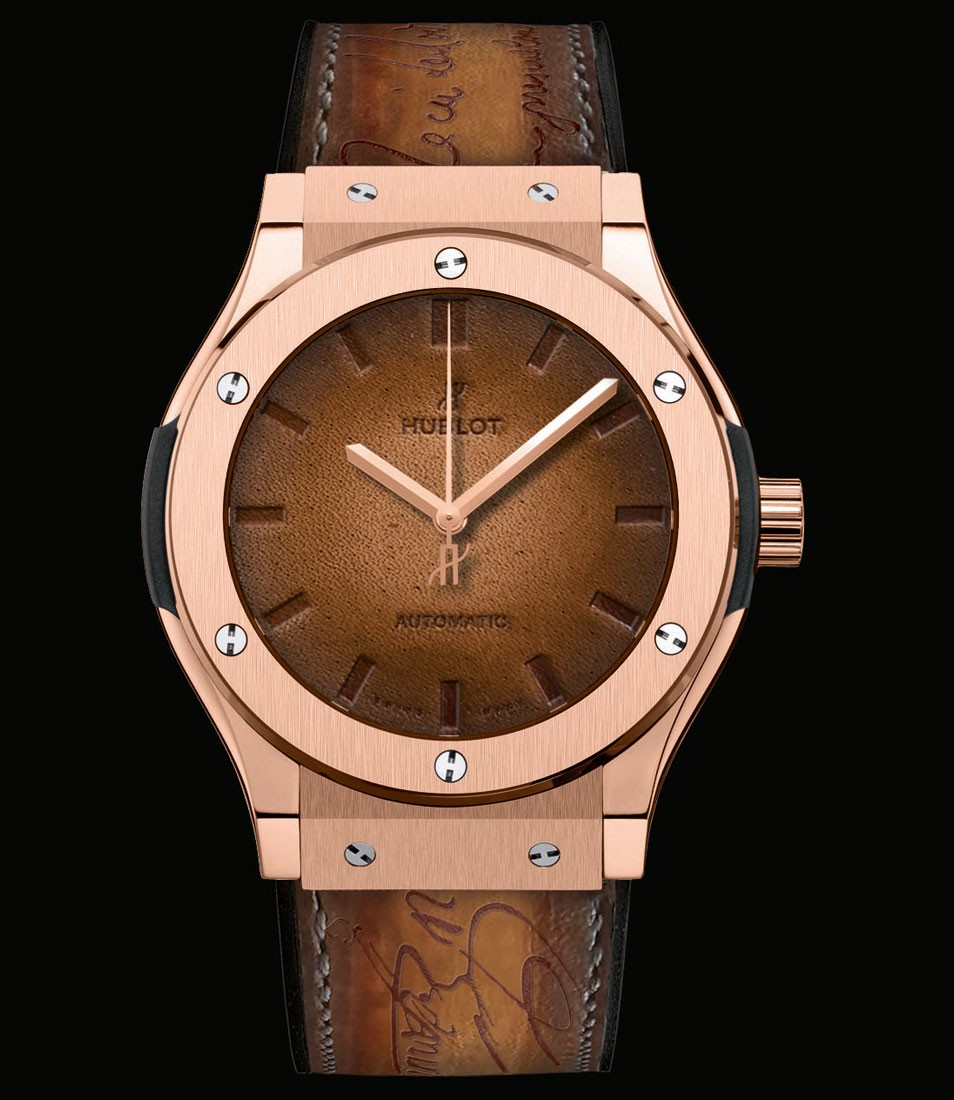 CLASSIC FUSION BERLUTI SCRITTO
The straps of the 250 model limited edition Classic Fusion Berluti Scritto are expertly carved from Venezia Scritto calf leather with writing inspired by 18th century calligraphy. The bold artist Olga Berluti, was enthused to present a homage to this calligraphy engraved in leather. The tobacco bis hued leather that also gilds the dial, strikes the perfect poise with the warm nuances of Hublot's King Gold.
CLASSIC FUSION BERLUTI ALL BLACK
In its eminent monochrome, jet-black style, this new collector's edition has a nero grigio Venezia handmade strap inspired by the art of scarification, marked with the signature "Gaspard" incision of the Berluti House. The 45 mm black ceramic case contains a HUB1100 mechanical self-winding movement with a nero grigio leather dial signed by Berluti. This model has been issued sparsely, in a limited edition of 500.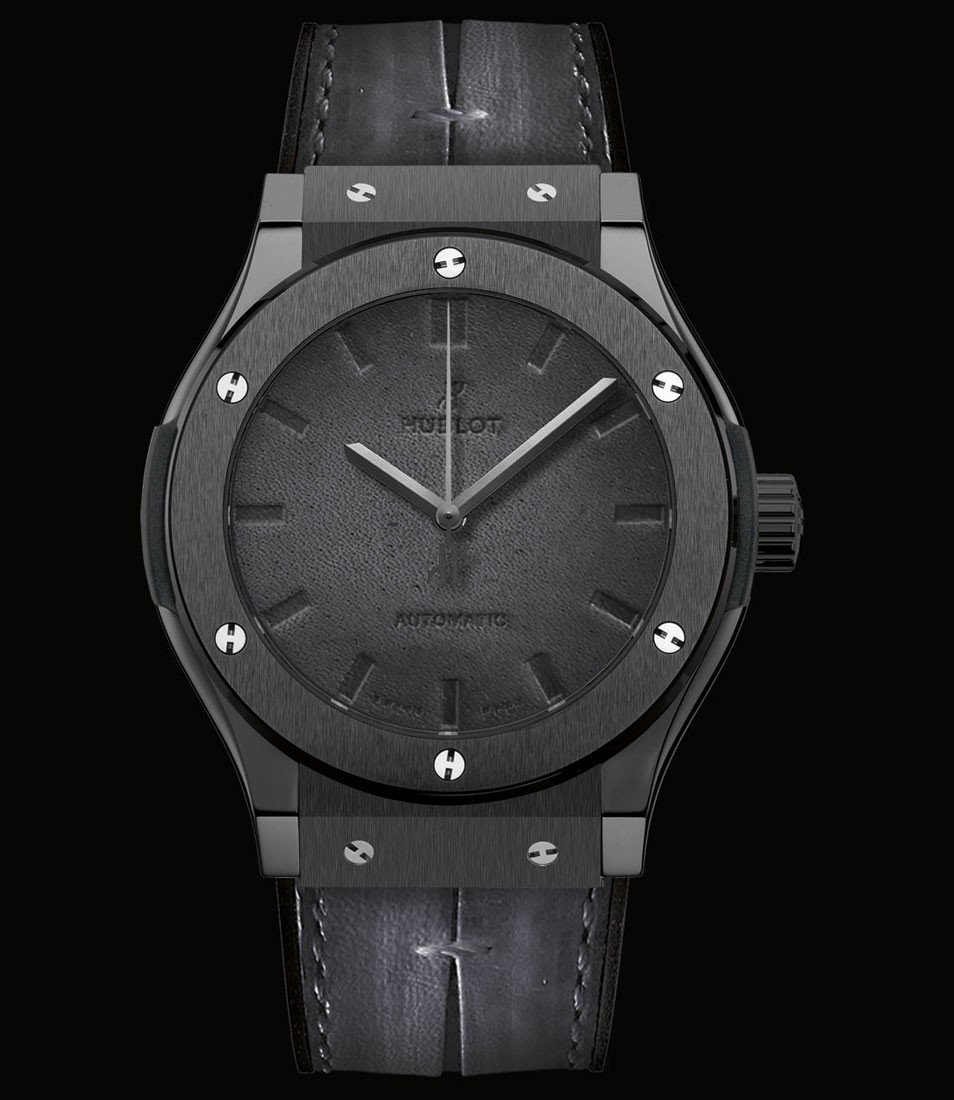 RITUAL
The Classic Fusion straps have been created via the same dedicated procedure as Berluti shoe leather: from patterning, shaping, cutting and assembling the pieces of leather, to the mounting of the strap and lacquering. Each strap is enviably exclusive. The timepieces are presented in Venezia leather settings of nero grigio and tobacco bis colors. The Berluti waxed and brushed objects are an invitation to a ritual, an observance to brilliance.
Give a man fine shoes and a beautiful watch and he can conquer the world…