THE AEROGT, THE AEROPLANE-CAR
The AeroGT is a super car inspired by aviation. With this creation, Bell & Ross is keeping in touch with its aeronautic roots. Extremely low (1.10 m) and aerodynamic, the 4.7 meterlong car seems to split the air like an arrow. Its pointed forms with sharp angles and cutting overhangs are reminiscent of some stealth aeroplanes. All it needs to take off is a pair of wings.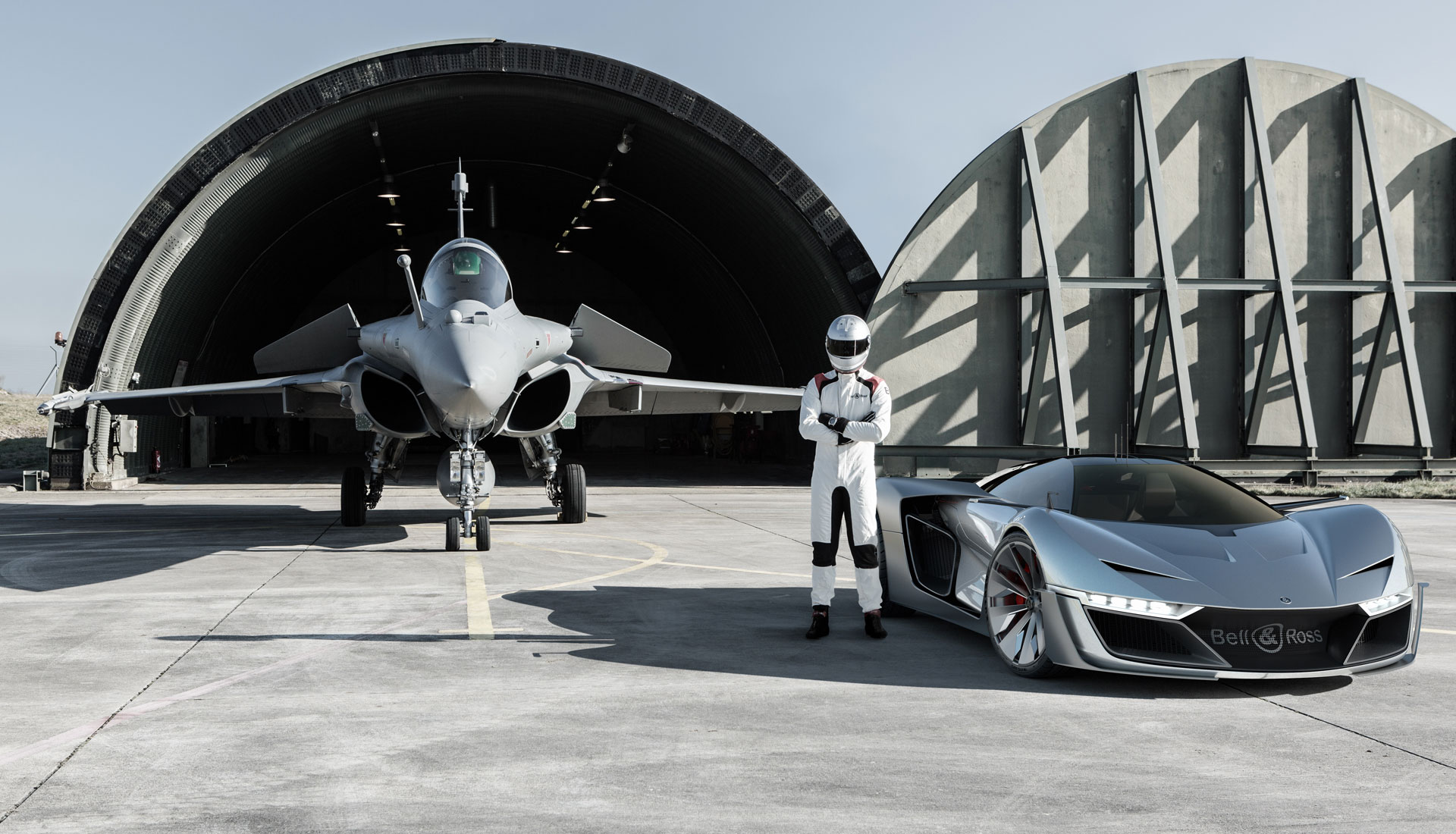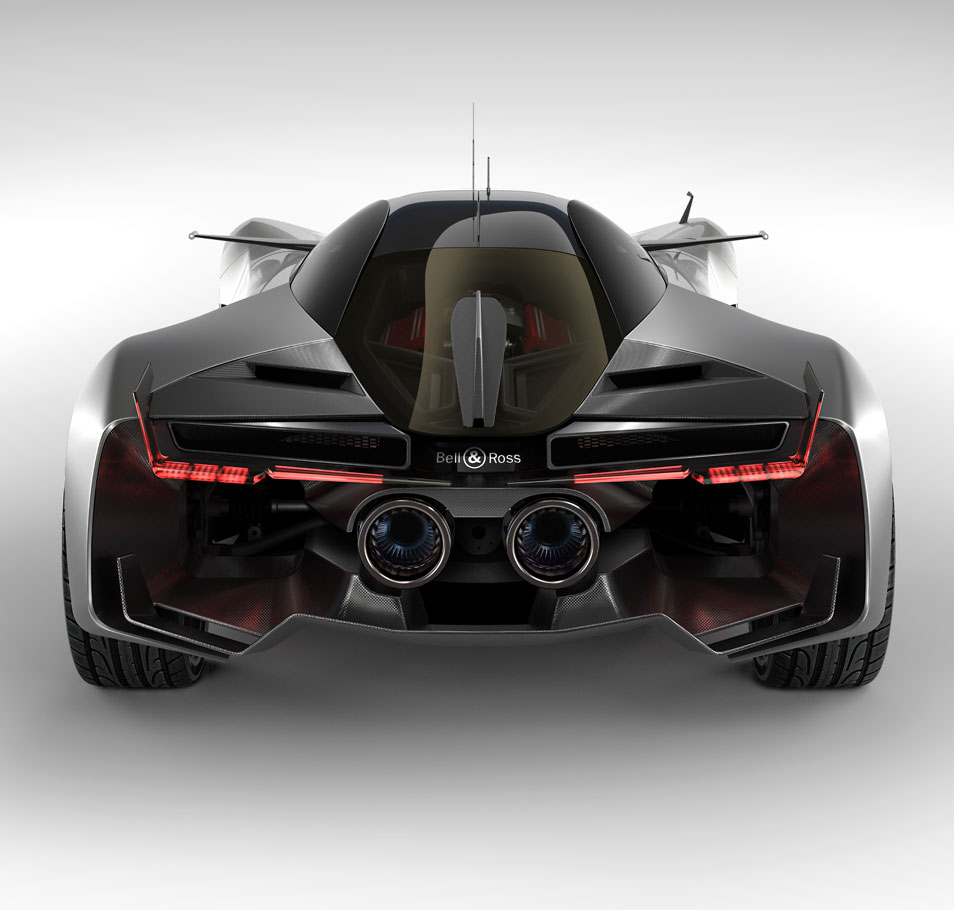 When seen from above, the drop-shaped glass roof recalls the glass cover of a jet cockpit. Meanwhile the razor-thin wing mirrors are inspired by the small wings called «canards» placed on the nose of a fighter. The two unusually sized exhaust pipes evoke turbojet engine exhausts, while the turbine-style rims imitate the vanes of supersonic aircraft engines. But the most impressive detail is the rear longitudinal aileron, which is reminiscent of an aircraft's vertical stabilizer. The role of this element is to stabilize the racing car when performing quick turns. Ultimately, the Bell & Ross AeroGT concept car combines motoring and aviation to the greatest possible degree.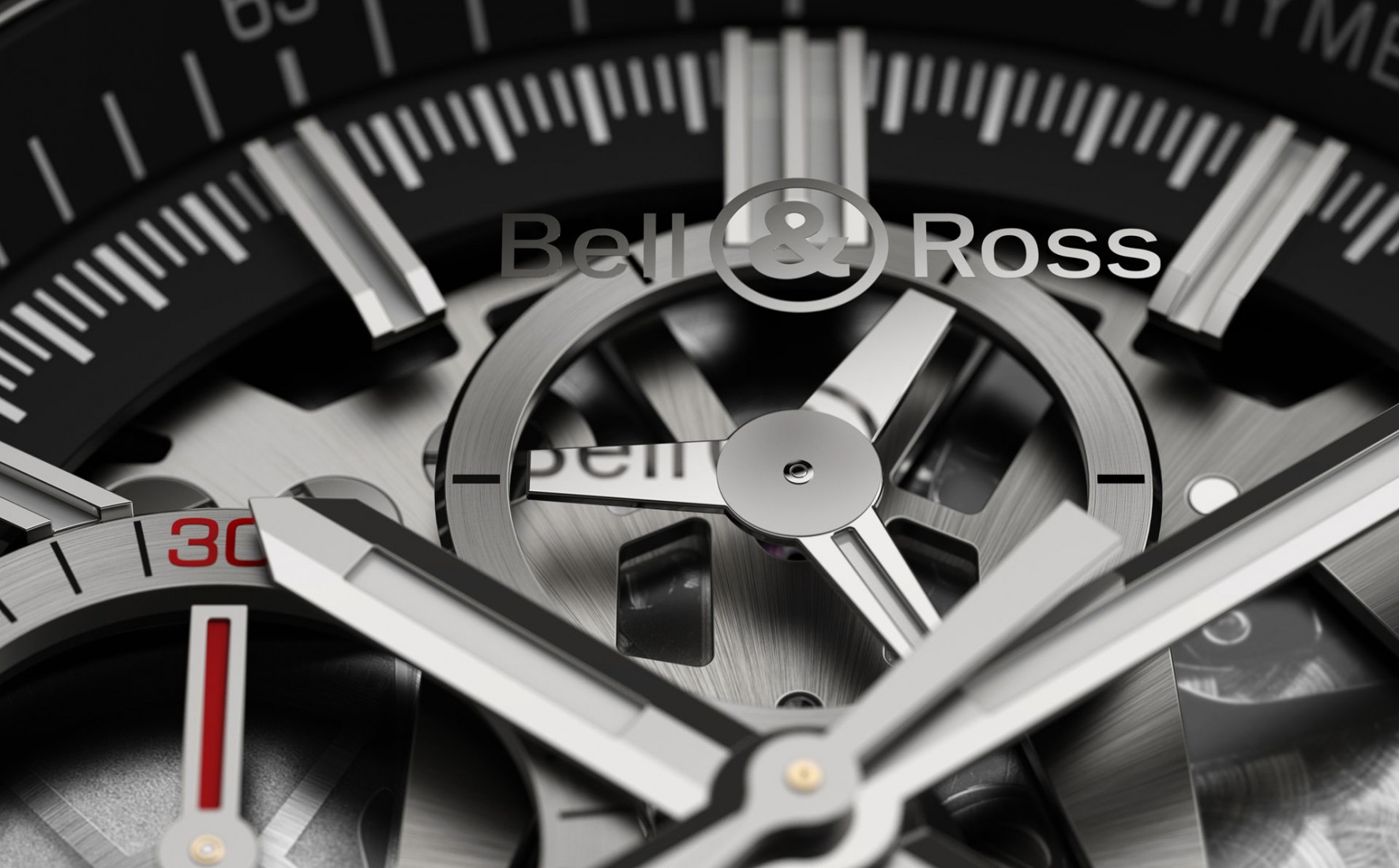 BR 03 AEROGT, WATCHMAKING MECHANICS
The BR 03 AeroGT watch duo is directly inspired by the AeroGT concept car. Admittedly, the automotive and watchmaking industries share a lot of similarities. Both domains are concerned with motors and performance as well as time and precision. They both function using gears, escapements, screws and cams. There is also a very old tradition of making watches for car drivers, mainly chronographs intended for professional track drivers. It therefore seemed only natural to combine the two with the AeroGT concept car and the BR 03 AeroGT watches.