Technics Redefines the Direct-Drive Turntable with the Launch of Next-Generation Reference Model
The Technics 50th anniversary limited edition Grand Class SL-1200GAE and non-limited Grand Class SL-1200G have been developed for audiophiles looking to rediscover and experience the uniquely warm sound quality of analogue vinyl discs.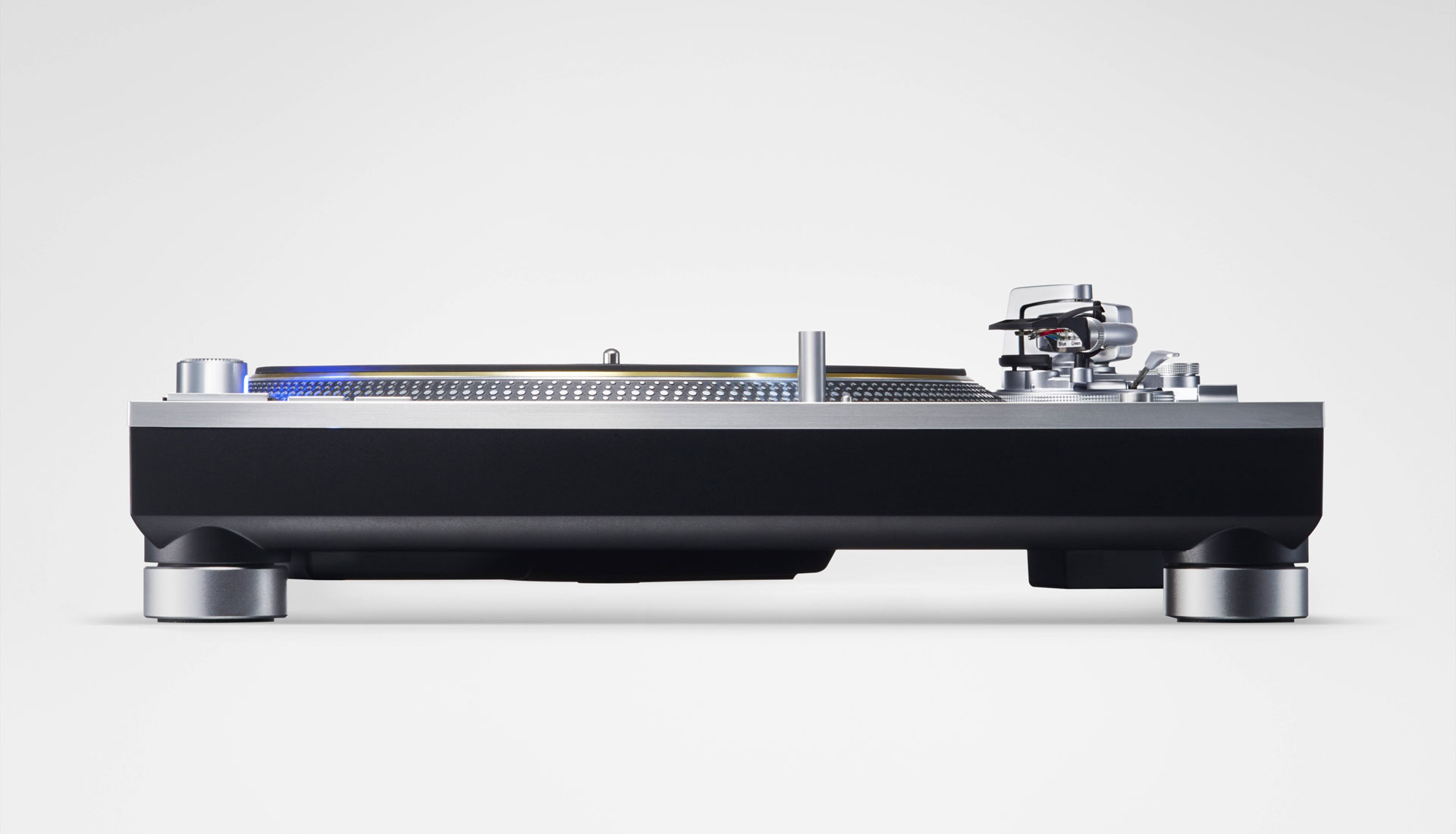 The Vinyl Revival
Due to the widespread use of CDs, turntable systems disappeared briefly from the market, but their warm sound quality is bringing them back. The direct-drive turntable invented by Technics is still highly acclaimed by audiophiles and DJs in the form of the SL-1200 Series, and there have been many requests to revive the turntable system. As such, we decided to develop a new system for Hi-Fi use. Here we provide an outline of our intent in this development.
Direct-drive is generally considered to be for DJ use, and belt drive is for Hi-Fi use. In the 1970s, when Technics invented direct-drive turntables, their performance and reliability were first recognised by broadcast stations. High acclaim was then received by audiophiles. The high-precision rotation and absence of S/N ratio degradation were particularly attractive to these users. The high torque and reliability of direct-drive were recognised by DJs, and direct-drive turntables became the standard in the club scene.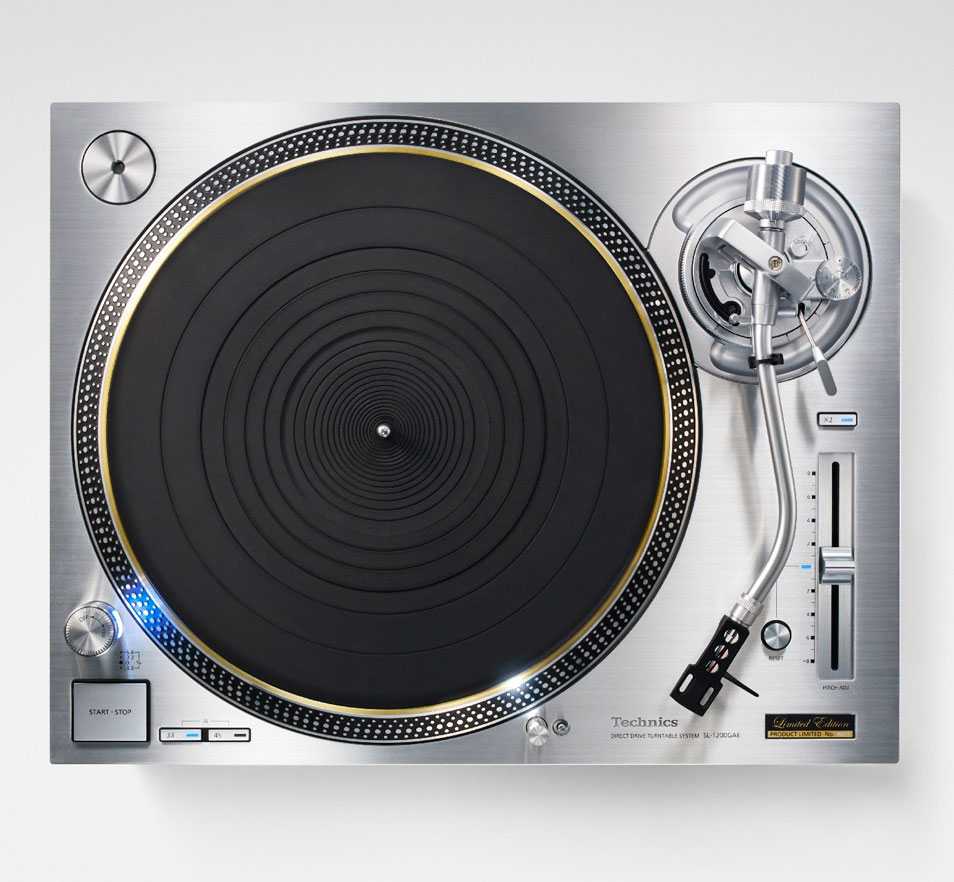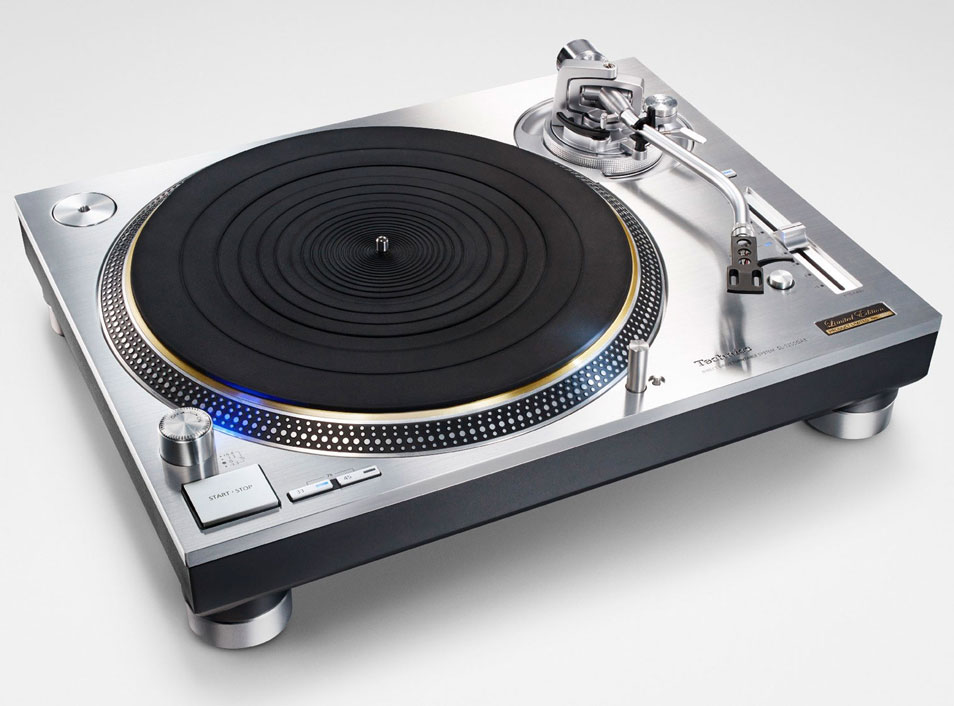 Technics was also a leader in incorporating innovations, such as vibration-damping materials, cabinet construction, and insulators. Having inherited the DNA of Technics, we do not wish to merely make a replica of the SL-1200.
In other words, our intent in this development is to redefine the direct-drive turntable reference.
To celebrate the launch of this new Technics SL-1200 development, the Technics 50th anniversary limited edition Grand Class SL-1200GAE will be available from summer with a limited serial number plate and restricted global quantity of 1,200 units while the Grand Class SL-1200G will be available later in 2016.
This model will be limited to 1200 pieces and will cost around $4000.