'Sherman'
The little robot with a big superpower
---
It gives us great pleasure to introduce Sherman. He's quite a cute little robot, but to be frank, Sherman doesn't do very much. He doesn't do very much at all.
Sherman doesn't walk, talk, weld cars, or roam Mars. He doesn't try to kill Sarah Connor, help Luke Skywalker, warn Will Robinson, vacuum the floor, star in feature-length films, or enforce the law.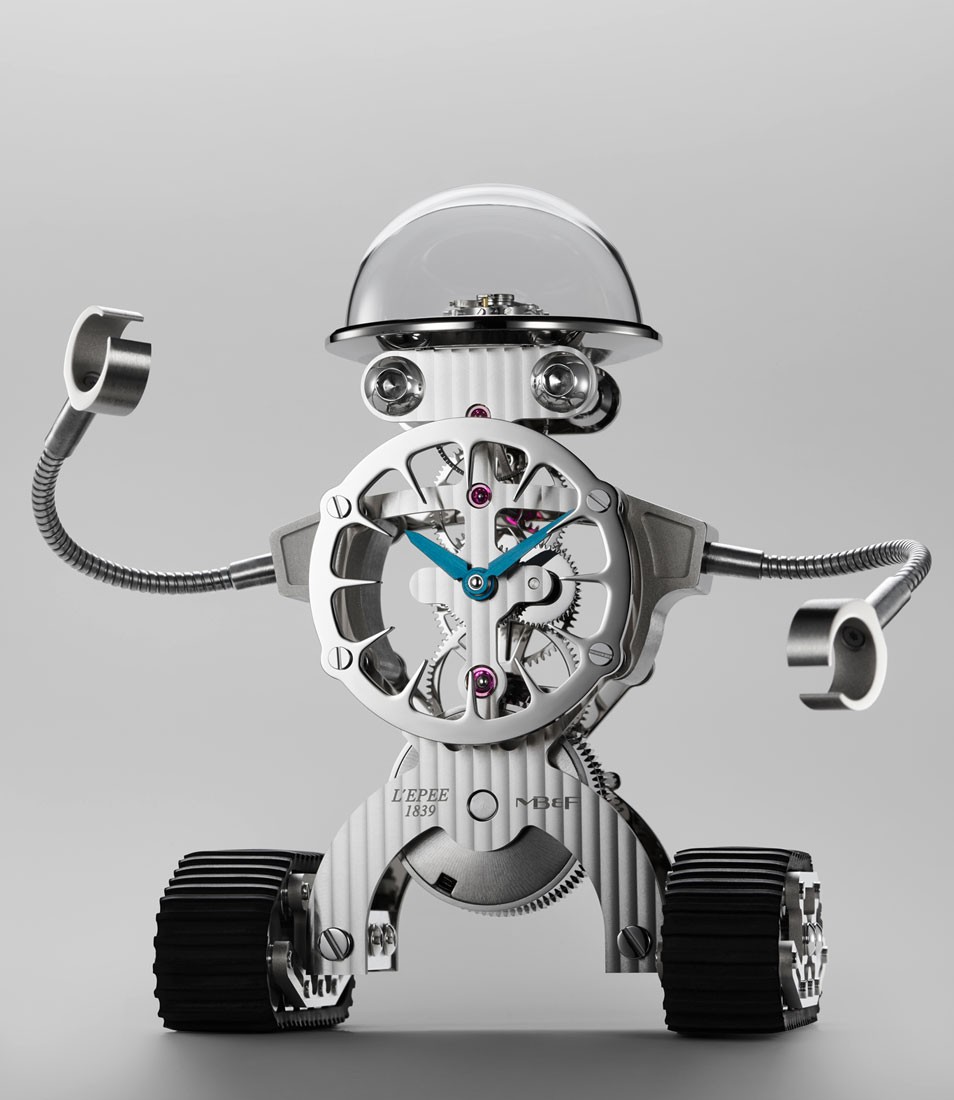 In fact, Sherman really only does two things, but he does both extremely well.
Sherman tells the time. And Sherman makes people smile, which is probably the world's most useful and (emotionally) valuable complication. That's a superpower!
Sherman's mechanics are based on a L'Epée 1839 in-line eight-day movement, which ensures that the friendly tank-treaded table clock can display the correct time on his chest for more than a week before requiring rewinding.
But Sherman is not simply a clock inside a robot, but an integral and holistic robot-clock. The mainspring barrel bridge extends down to support his tracks, movement spacers act as shoulders for the arms, and his eyes are bolt heads supporting the regulator. The movement plates and bridges of the clock also make up the skeleton and body of the robot.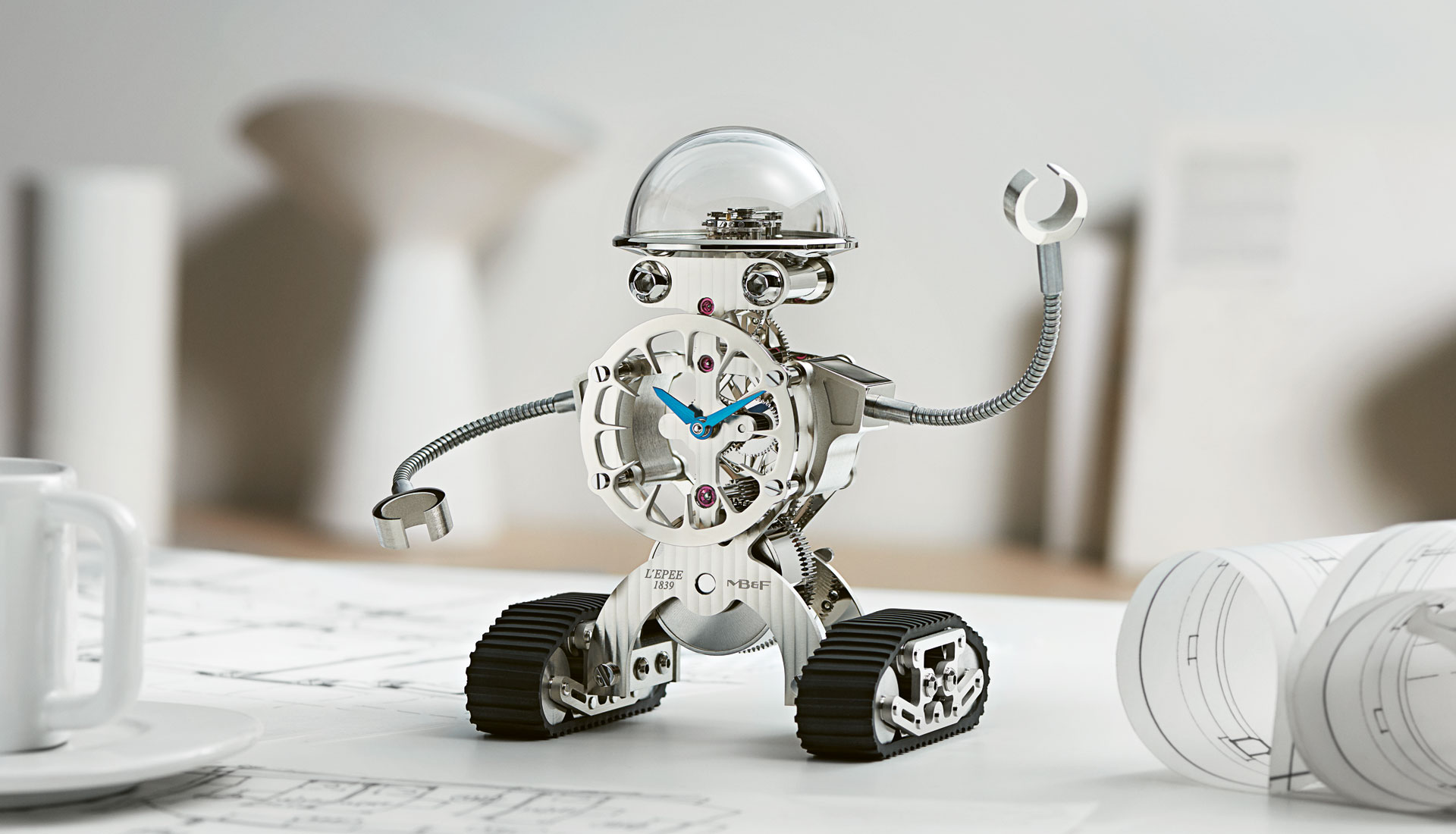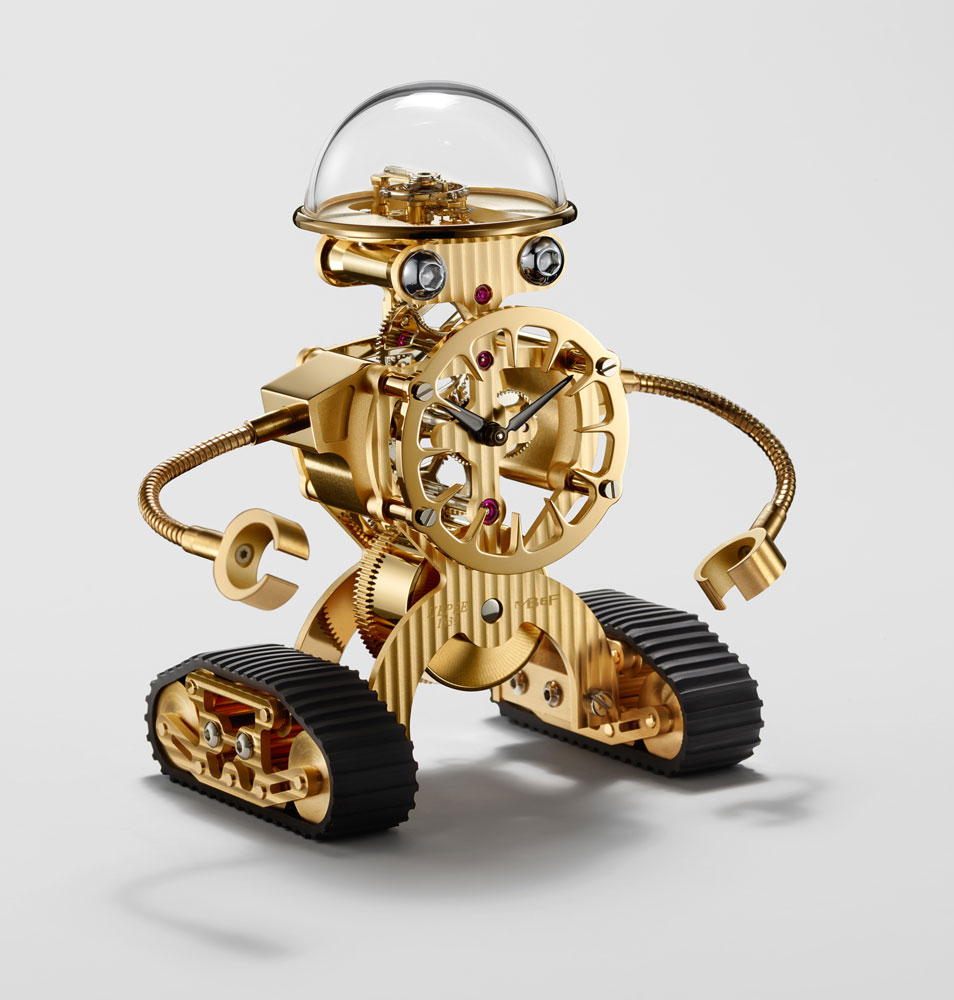 The transparent blown mineral glass dome on Sherman's head reveals his mechanical brain, which is actually the regulator controlling the precision of the robot's time. It's mesmerising to watch the little guy "think".
Sherman's arms can be manipulated into nearly any configuration, and his hands can be used to hold items like a pen or his winding key.
And while Sherman doesn't walk, his rubber caterpillar tracks are fully functional and, with a little help from a friend, he can roll over the rugged terrain of a typical office desk.

Sherman is launched in limited editions of 200 palladium (plated) pieces, 200 gilded pieces (gold-plated) and 50 diamond-set gilded pieces.