Rimowa Is Reviving an Aviation Legend.
The first all metal airliner that changed the world —Junkers F13—took its inaugural flight in 1919.
Nearly a century after its the birth, German luxury luggage brand Rimowa, is reviving the legendary corrugated metal plane with reproduction Junkers F13s slated for release in May 2016.
The F13 was built to fly. This means it will not appear in a museum like other models, but take to the skies starting from next year.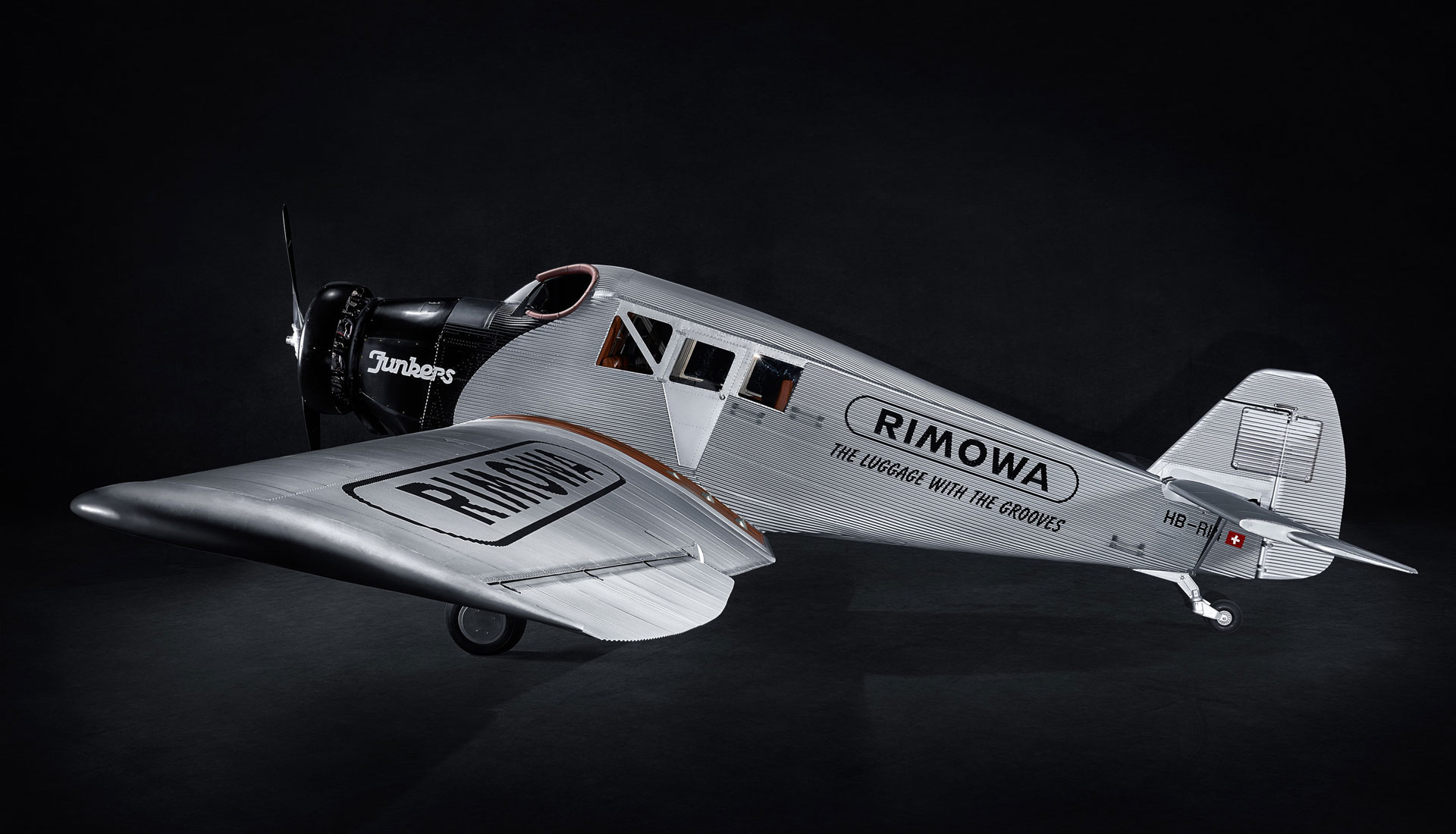 The plane that changed
the world.
There was a world before the Junkers F13. And a world after.
Lightweight and able to fly long distances, the single-engine six-seater was considered an "air limousine" by businessmen and wealthy vacationers.
Rimowa is keeping the DNA and integrity of Hugo Junkers' original plane intact—save for technological modifications in the radial engine, landing gear, and tail unit, to comply with today's flight safety standards. Beyond that, nearly everything will be true (or very close) to original specifications. In the cabin, the F13 is reminiscent of early 19th-century style: There's interior paneling, Alcantara leather roof lining, and leather-covered seating.
The aircraft consists of 2,600 individual parts and is held together by 35,000 rivets. Noteworthy is the fact that it took more than 9,000 work hours (not including time spent on research and sourcing) and 60 kilograms of paint to finish the copy of Junkers F13. The result is nothing short of spectacular—especially for true aviation and history enthusiasts.
The single-engine aircraft is powered by a Pratt & Whitney R-985 Wasp Junior engine with 450 h.p. and a top speed of 170 km/h. The F13 is approximately 10 metres long and 3.5 metres high with a maximum take-off weight of 2.000 kilograms and a full-load range of 600 kilometres.
The RIMOWA F13 is available for pre-order for $2.2 Million.